Ex-Nigerian Goalkeeper Carl Ikeme Shares His Ordeal After Surviving Cancer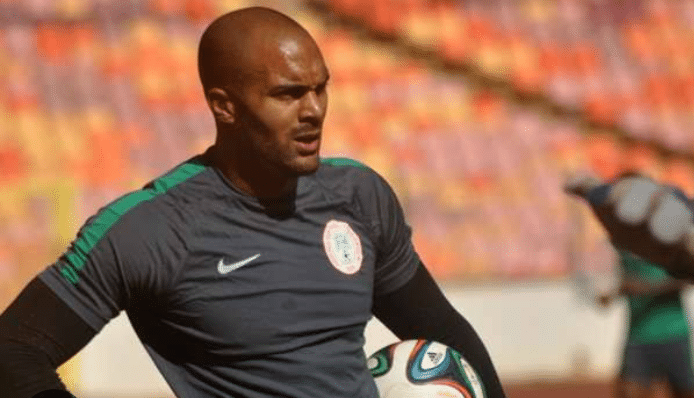 Former Nigerian goalkeeper, Carl Ikeme has revealed that it was initially difficult for him to watch football when he was just recovering from his cancer treatment.
Carl Ikeme was at the peak of his goalkeeping career for both his Premier League club, Wolves, and the Super Eagles of Nigeria when he was diagnosed with leukemia in 2017.
Due to the cancerous condition, he was advised to retire from football which he did in 2018 as he concentrated on recovering from the health condition.
Fortunately, he survived but still had to stay away from professional football of all forms and had to keep his body in shape while engaging in Mixed Martial Arts (MMA) training.
In an interview with the BBC, Carl Ikeme who made ten appearances for the Super Eagles of Nigeria between 2015 and 2016, and also made 207 appearances for Wolves in 15 years, said engaging in MMA gave him a purpose to keep fit.
"A part of my recovery was to get back in the gym," Carl Ikeme said.
"I'd lost three stone at one point. I was extremely unhealthy coming out of cancer treatment. I think what the arts and especially Brazilian jiu-jitsu gave me was a purpose to train again."
On how life has been now that he has completed his treatment, the 36-year-old British-born Nigerian retired goalkeeper added, "I've come to terms with life after football.
"I've started to enjoy football a little bit more. When I first come out I wasn't really interested in watching it too much but I've been to quite a few Wolves games this season. It's good.
"I love family life, obviously doing all the arts, working.
"I'm always trying to strive for balance and never quite get it right but that's my new life now really. Just enjoying football as a fan."