Australian Mixed Martial Artist Predicts 5th Fight Between Adesanya And Pereira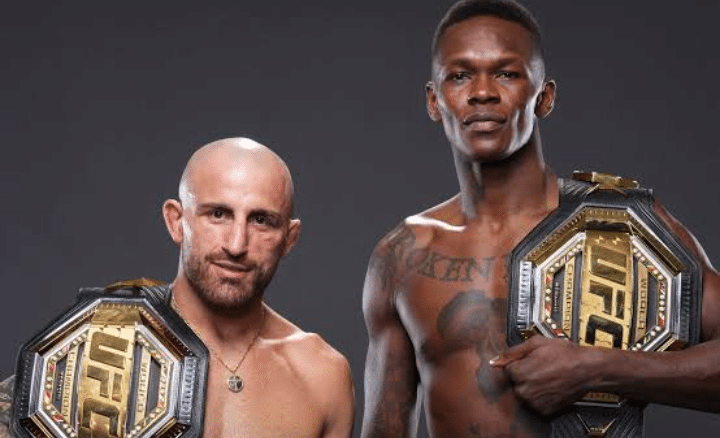 Australian Mixed Martial Artist, Alexander Volkanovski believes that Nigerian-born Australian kickboxer Israel Adesanya and Brazilian kickboxer Alex Pereira will eventually square off again.
Israel Adesanya and Alex Pereira have engaged in four fights throughout their rivalry. They had their first two fights in Kickboxing, while they had the last two in mixed martial arts.
Earlier this year, Adesanya knocked out Pereira to reclaim his UFC middleweight championship, which was the first time the Nigerian-born Australian mixed martial artist defeated the Brazilian fighter.
For now, Pereira's forthcoming fight is anticipated to be his light heavyweight debut. Later this year, Adesanya will compete to defend his title against the winner of Robert Whittaker vs. Dricus du Plessis.
The UFC will eventually pair Adesanya with Pereira for a three-fight mixed martial arts series, according to Alexander Volkanovski even though the Brazilian fighter is about to move to the light heavyweight category.
"I think it will happen. I think it's just not something that's going to happen right away," said Volkanovski.
The Australian Mixed Martial Artist added, "Obviously, three fights back to back isn't always good. Like we've seen it before, but you don't really want them like that, so for them to agree, if he (Pereira) wants to go up, say, win the light heavyweight title, and then they fight for like champ-champ. Like, obviously the fight could be massive. Whether that's what the UFC is planning on doing, I don't know. I do think that would be pretty clever."