Alex Pereira Dares Israel Adesanya For Second MMA Fight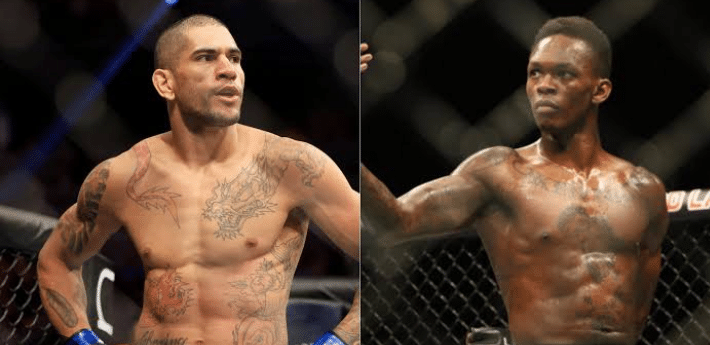 Former UFC middleweight champion, Alex Pereira has challenged Israel Adesanya to come out for one final bout to settle the score between them.
Adesanya, a kickboxer with Nigerian ancestry who had a spectacular 11-match winning streak in kickboxing, took on Alex Pereira for the first bout on April 2, 2016, at Glory of Heroes 1 in Shenzhen, China. Unfortunately, Pereira won the bout by a unanimous vote.
On March 4, 2017, Adesanya was given another chance against the Brazilian fighter at Glory of Heroes 7 in Sao Paulo, Brazil. But in the third round, Pereira used a left hook to knock out the Nigerian-born Australia kick-boxer.
On November 12, 2022, in New York, Israel Adesanya and Alex Pereira's long-standing animosity was reignited in a professional Mixed Martial Arts (MMA) bout at UFC 281. Unfortunately, Adesanya lost the middleweight title to the Brazilian via a technical knockout.
On April 8, 2023, at UFC 287, Adesanya had another opportunity to reclaim his title against Pereira. The Nigerian-born kick-boxer finally succeeded in beating the Brazilian via a knockout to regain his UFC middleweight championship title after losing to the Brazilian twice in kick-boxing, and once in the MMA.
Days after the bout, Adesanya made fun of Pereira by posting a video on his YouTube channel, which has amassed over 1.5 million views, to mock the Brazilian.
In the video, he placed a picture of a knocked-out Pereira in the middle of a crime scene and wrote: "I love this game".
In his reaction to Adesanya's post, the Brazilian kick-boxer invited the reigning UFC middleweight champion for a second MMA fight.
The former champion tweeted: "In kickboxing, it's impossible now to be better than me. In MMA it's 1:1. Be real with your fans and let's show the world who is better in MMA."