CBN Governor, Emefiele Reportedly Pays For Studies Abroad Amidst Allegations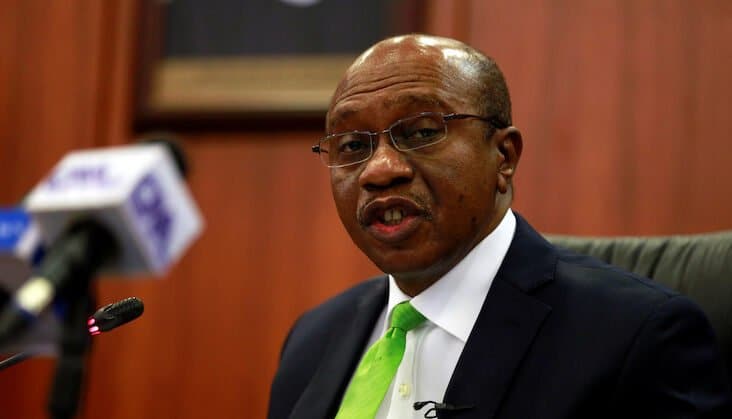 The Governor of the Central Bank of Nigeria (CBN), Godwin Emefiele has made payments for studies abroad after reportedly being granted study leave by President Muhammadu Buhari.
According to sources that spoke with SaharaReporters, the payments were made through six different departments within the apex bank in an attempt to evade detection.
One source stated, "To avoid detection, Emefiele spread the payment through six departments in the bank, each paying for the flight, accommodation, study materials, school fees, and other expenses individually."
The platform had earlier reported that Emefiele was granted a study leave, which was seen by some as an opportunity for the CBN governor to leave the country before President Buhari's term ends on May 29, 2023.
These reports came amidst allegations of corruption and terrorism financing against Emefiele.
The Department of State Services (DSS) had previously attempted to arrest and detain Emefiele due to the serious allegations against him.
The news of his study leave and potential departure from the country before May 29 has raised concerns within the DSS.
They fear that Emefiele may evade justice if he leaves before the new government takes office.
Tinubu of the All Progressives Congress (APC) is expected to take over from Buhari in the next few days.