Tinubu Can Rule Nigeria From Russia – Onanuga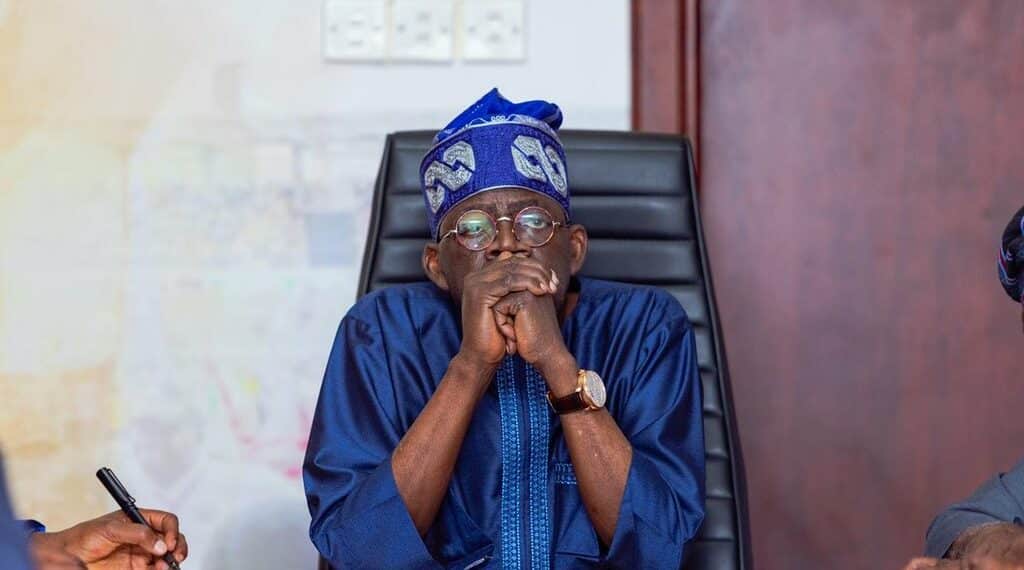 A chieftain of the ruling All Progressives Congress (APC), Bayo Onanuga, has said that President-elect, Bola Tinubu, can rule Nigeria from Russia after being sworn in on May 29, 2023.
Onanuga, who is a member of the Media Subcommittee of the Presidential Transition Council, disclosed this during an interview with journalists over the weekend.
When asked if Tinubu, who had just travelled out of the country over alleged pressure, would settle fully in Nigeria and face the challenges ahead when sworn in, Onanuga said he believed so.
The president-elect's spokesperson, however, gave an exception, saying since we are in a global world, Tinubu can rule Nigeria even if he is in Russia.
"I believe he would do so. But you know we now live in a global village, as they say. So, even if he is in Russia, he can hold Zoom meetings and do all kinds of things. But I can assure you that he will be here physically to do his job. He will not be an absentee kind of president," Onanuga said.
Tinubu Left Nigeria Because Of Those Seeking Positions
Speaking further on why the president-elect jetted out of the country days ahead of his swearing-in, Onanuga reiterated that it was to avoid distraction.
He refuted the speculations by some Nigerians that Tinubu may rule Nigeria from London like President Muhammadu Buhari at a certain time.
"No, that won't happen. You cannot imagine the kind of pressure people who are looking for positions in the government are piling on ordinary committee members, not to talk of the president-elect. People have been bringing all manner of requests. So, as the press release rightly pointed out, the travel was just to avoid pressure and distraction," the APC chieftain said.
Why Tinubu Shun Lesser Hajj
Speaking on why Tinubu didn't attend Lesser Hajj in Saudi Arabia as earlier planned shortly after the 2023 general elections, Onanuga explained that the President-elect truly had the intention to travel for the Hajj as part of his plan to visit three countries but decided to cut off from some afterwards.
Naija News understands that when Tinubu travelled out of the country after the election, his aides and top APC chieftains confirmed that he will go to three countries including France (Paris), the United Kingdom, and thereafter, Saudi Arabia for the lesser hajj.
Tinubu, however, only went to Paris. Clarifying the development, Onanuga said Tinubu "Wanted to go to London to see his grandchildren, but I think that at the last minute, he decided not to go. He came back home instead.
"Also, he was in Saudi Arabia before the elections, so he decided not to go there again. So he decided to cut those ones and then decided to come home," Onanuga told Daily Trust.
Again, he refuted the speculation by some Nigerians that Tinubu didn't go to Saudi Arabia and London as planned because he was sick, stressing that the President-elect only decided not to go and nothing more.
Onanuga served as the Director, Media and Publicity of the defunct APC Presidential Campaign Council that worked for the emergence of Tinubu and Senator Kashim Shettima as president-elect and vice-president-elect.