10th NASS: What Tinubu Will Do In His First 10 Days In Aso Villa – Onanuga Reveals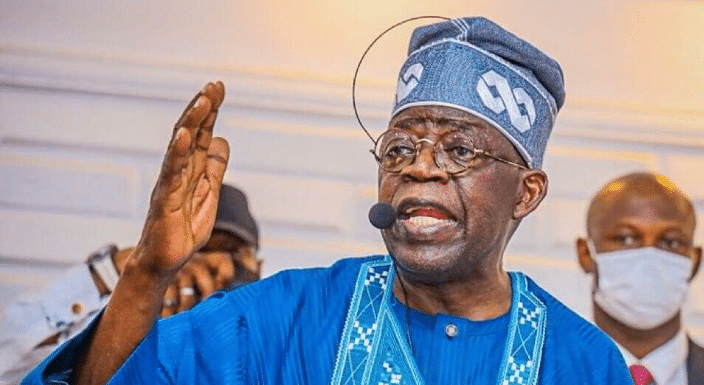 The Spokesperson to Nigeria's President-elect, Bola Tinubu, Bayo Onanuga, has shared some insight on what his principal will do in his first 10 days in office after swearing-in.
Barring last minutes decisions, the All Progressives Congress (APC) presidential candidate in the just concluded 2023 elections would be sworn in on May 29, Naija News reports.
Speaking, however, less than fourteen days before the inauguration ceremony, Onanugu said by the time the president-elect is sworn in, Nigerians should expect that he would announce some of his key officers.
"Of course, in the first 10 days, he will also promulgate the National Assembly so that they can elect their leaders. I think he would be making some very strategic appointments.
"I cannot say for sure whether his list of ministers would be ready in 10 days, but I am sure he is working at it and he would have it ready by that time," Onanuga noted during an interview on Saturday, May 13.
Controversies On Tinubu's Cabinet
When asked to speak on how his principal is responding to the controversies about his cabinet and the huddles by senators for key positions in the 10th National Assembly, Onanuga said: "This is a very complex country, so you need to consult and carry everybody along. You cannot just sit down somewhere and make up a list so that you don't have the kind of flares we are seeing now, with regard to positions in the National Assembly. Even on that one, I can say that consultations are still ongoing so that whatever conflict we are perceiving can be resolved before the Assembly comes to life in June."
Responding to Daily Trust on how Tinubu allegedly arrived at the choice of Godswill Akpabio and Tajudeen Abbassfor the position of Senate President and Speaker of the House of Representatives, respectively, Onanuga said: "The statement by the APC released by Mr Felix Morka noted that the National Working Committee (NWC) was still looking forward to more consultations with party members. This is because they know that whatever decision they have taken may not sit well with everybody."
APC NWC Will Resolve Leadership Tussle Issues
It could be recalled that the president-elect traveled out of the country immediately after the general elections. Reports at the time noted that there was pressure on the National Working Committee (NWC) and National Chairman of the APC, Senator Abdullahi Adamu, as well as Morka, on the best candidates to lead the 10th National Assembly.
Party stakeholders had kept saying they were waiting for Tinubu's return to Nigeria because they could not take decisions in isolation.
On this note, Onanuga was asked to clarify how the party 'got it wrong' in choosing the said anointed candidates despite Tinubu's return before these names emerged.
He said: "Well, I don't know whether we got it wrong, but I think there would be a way of resolving whatever issues that may have emanated from the names being suggested.
"It was not only the president-elect's decision, the party was involved, and if some errors have been made, I am sure the party has enough time to reach some consensus before we go to the National Assembly floor."
Speaking on whether APC would do the needful despite the way things are degenerating, the party chieftain said: "Yes. The party actually said it was still consulting. In any position, you want to give anyone, some interested people will say all manner of things to create conflict.
"So you need to appeal to everybody. And if the party sufficiently feels that the candidates it is putting forward are the ones they want to back, then members will stay along. But if they feel that other members who are disgruntled have enough cases, I am sure they would look at it and do the right thing."
Recall that the likes of Orji Uzor Kalu, Ali Ndume, Abdulaziz Yari, and Sani Musa, are among those aspiring for the leadership of the 10th Senate. However, apart from David Umahi and Ndume, who had declared publicly that they would support Akpabio after consultations with the president-elect, all the rest are adamant.
Asked if he sees this as a recipe for a crisis, Onanuga said: "I am sure the party will deal with all these grievances. They are politicians, so they will talk and resolve issues."