Edo: APC Suspends Former Attorney General Idagbon Over Anti-Party Activities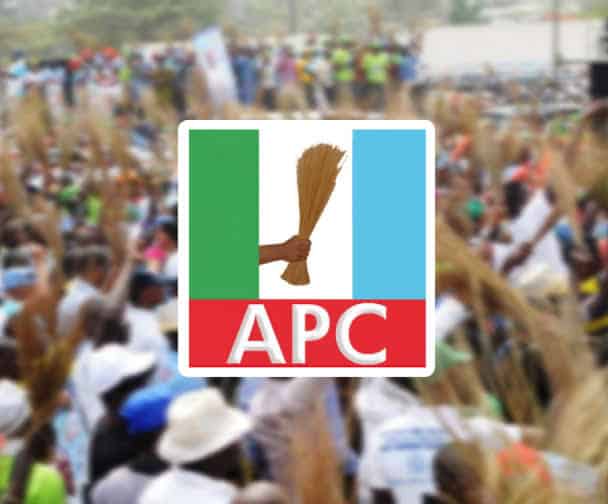 The All Progressives Congress (APC), Edo State chapter in Egor Local Government Area has suspended a former Attorney General and Commissioner for Justice in the State, Henry Idahagbon, over alleged anti-party activities.
The party leadership announced the development on Monday, adding the decision for his suspension was reached following the outcome of a disciplinary committee's report set up to investigate him in accordance with Article 21 (B) of the APC constitution (March 2022 as amended).
However, when the Leadership contacted the APC chieftain to react to the suspension,  he said there was nothing to it, adding that "It is just an April Fool joke coming at the end of April."
The suspension letter which was endorsed by the chairman of the party in Egor LGA, Chief Emmanuel Iyase, Osaro Osa Eribo (Vice Chairman), Hon Joshua Uwagboe, (Secretary), and 17 others, was addressed to the State chairman of the party, Col. David Imuse (rtd), Engr Lawrence Okah, and copied former Governor Adams Oshiomhole.
Part of the suspension notice reads, "That subject to the hallowed provisions of our party's constitution and the right to fair hearing Barr. Henty Idahagbon was invited severally by the Local Government disciplinary Committee but blatantly refused to honor the invitation thereby flouting rules, regulation and decisions of the party (see article 21: vii of APC Constitution)
That Barr Henry Idahagbon encouraged sponsored and openly aided aspirants against the party and devoted his chambers to challenge and file an action in court against the party which said case in suit no. FHC/13/CO/52/21 against the party without first exhausting all avenues for redress as enshrined in the hallowed provisions of our party's constitution. This of course is in contravention of article 21. Xi of APC Constitution.
That we have irrefutable facts, that Barr Henry Idahagbon did not vote in the last electons. This fact was further re-echoed by his ward chairman Mr Nosa Oviarobo at an enlarged meeting of APC Egor, LGA. Instead he was busy hob-nobbling with PDP leaders whom he severally mingled with and was seen in a political meeting at the GRA residence of the Esama of Benin."