We Have Not Suspended Planned Removal Of Petrol Subsidy – FG Gives New Update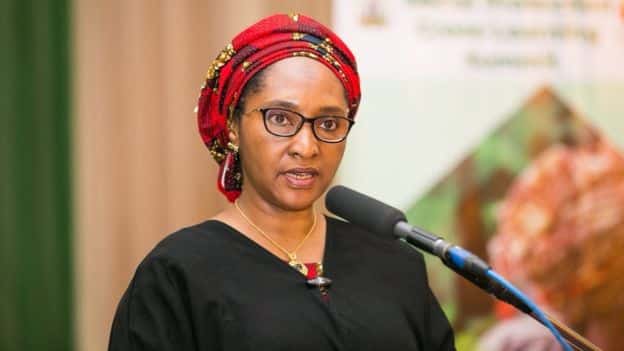 The federal government of Nigeria on Friday said it has not dropped the plan to totally remove fuel subsidy in the country by June 2023.
The clarification was given in a statement by the Minister of Finance, Budget and National Planning, Zainab Ahmed through her special adviser on media and communications, Yunusa Abdullahi.
The Minister's clarification follows earlier viral reports in which Ahmed was quoted to have said after the National Economic Council (NEC) meeting presided over by Vice President Yemi Osinbajo on Thursday that the government had shelved earlier plans of petrol subsidy removal in order to consult more widely and allow the incoming government to settle down.
However, the Minister on Friday said the government had no plan to suspend the planned petrol subsidy removal and only wants to expand the subsidy removal committee to include teams from the incoming administration and the state governors.
She added that after deliberations, the NEC categorically stated that the fuel subsidy must be removed because it's not sustainable.
According to her, "We agreed to form an expanded committee that will be looking at the process for the removal of the subsidy, including determining the exact time as well as the measures that need to be taken to provide support to the poor and the vulnerable," Ahmad was quoted by Yunusa Abdullahi, the minister's special adviser on media and communications.
"There is also the need to agree to alternative measures that will be put in place to ensure that there is sufficient supply of petroleum products in the country."
Removal Plan On Course
The Minister submitted that the full subsidy removal by June 2023 is still the target as contained in the 2023 fiscal framework and appropriation act as well as the petroleum industry act (PIA).
"The committee is to work out a road map for the removal of the subsidy. No change in the overall policy direction regarding the petrol subsidy is envisaged by June 2023," the minister added.
She listed the membership of the subsidy removal committee as currently comprising the ministry of finance, budget and national planning; ministry of petroleum resources, Nigerian National Petroleum Company (NNPC) Limited, the downstream and upstream regulators, Central Bank of Nigeria (CBN), and the chief economic adviser to the president.