Properties Worth Millions Of Naira Burnt As Fire Guts Warehouse In Lagos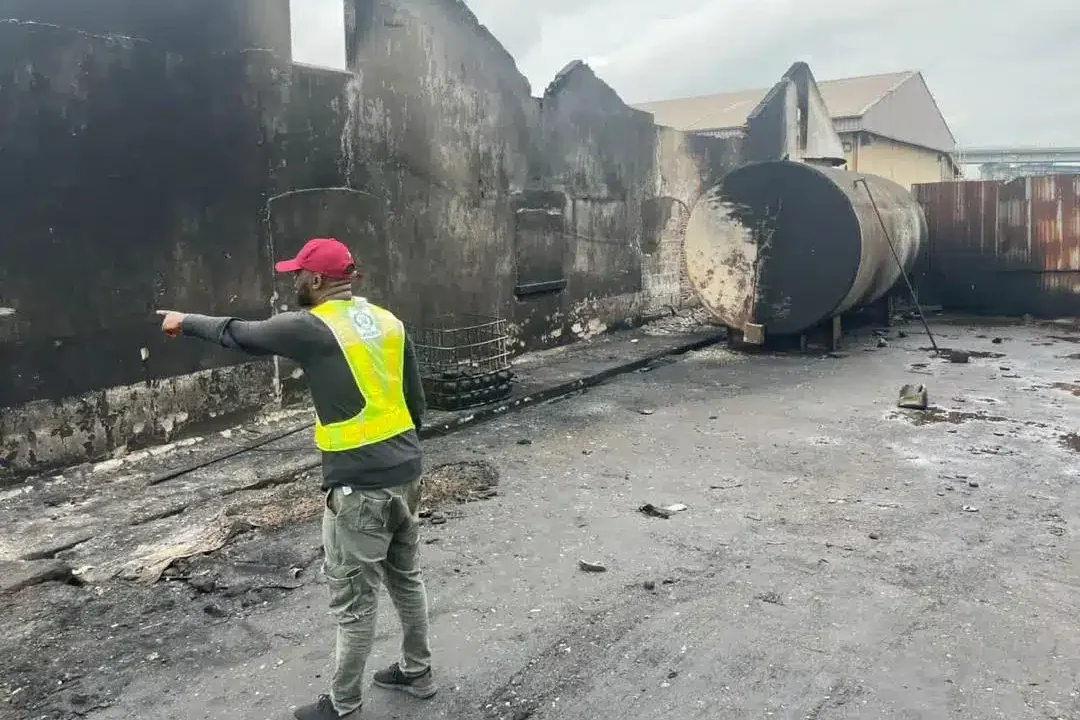 The Lagos State Emergency Management Agency (LASEMA) has confirmed a tragic fire incident at a complex housing five fully detached warehouses beside Nigerian Breweries, Iganmu, Apapa area of Lagos State.
The state agency revealed in a statement that properties worth millions of Naira were destroyed during the raging fire on Wednesday morning.
In a statement made available to newsmen, the Permanent Secretary of LASEMA, Dr Femi Okey-Osanyintolu, said there was no casualty record during the tragic fire incident.
While the agency is still investigating the cause of the fire, Okey-Osanyintolu explained that upon arrival at the incident scene, LASEMA officials observed that a stand-alone diesel storage tank, a 33,000ltr tanker with no registration number, a mini tanker with registration number XV555-FKJ and a fiat bus with registration number unknown also gutted fire.
"No life was lost and no injuries sustained to anyone as a result of the incident.
"The fire has been extinguished, (11 am) while dampening down is ongoing.
"However, the walls and pillars of the warehouse have been seriously affected by the intensity of the fire leading to various cracks and imminent collapse of the structure, the agency's excavator will be required to pull down the warehouse structure in order to avert any crash on the responders and users of the environment," the statement reads.