Miami Open Final: Jannik Sinner To Face Medvedev After Beating Alcaraz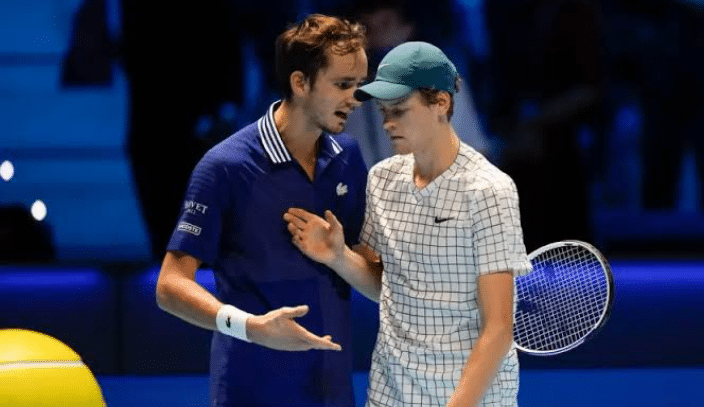 Jannik Sinner upset top-seeded Carlos Alcaraz at the Miami Open semifinals after coming back from a set down.
The Italian Jannik Sinner advances to the final where he will face Russian Daniil Medvedev after defeating Alcaraz 6-7 6-4 6-2 on Saturday.
Due to the loss, Alcaraz's temporary possession of the top spot has ended, and Novak Djokovic will take over on Monday.
Sinner, the world's 11th-ranked player, defeated him after overcoming a two-break point behind at 3-4 in the second set.
The 21-year-old took a 2-0 lead into the title game by winning 19 of the set's 21 points.
Leg cramps limited Alcaraz's brief comeback in the final set, but it wasn't enough for 19 years old Spanish tennis star to continue his journey to the final in Miami.
"I started to feel better but of course, Jannik was better than me in the third set. That's the truth," he said after the game.
Naija News recalls that Alcaraz defeated Sinner in straight sets at the same stage en route to winning Indian Wells two weeks ago.
On the other hand, former world number one Medvedev defeated fellow Russian Karen Khachanov to go to his fifth consecutive ATP final, making him the first player to do so since 1981.
Although not playing at his peak, 27-year-old Medvedev upset Khachanov, a childhood buddy, to win 7-6 (7-5) 3-6 6-3 and duplicate Ivan Lendl's achievement from 42 years ago.
The Miami Open final between Jannik Sinner Vs Daniil Medvedev is scheduled to place at 18:00 on Sunday, April 2.