10th NASS: Tinubu's Absence Stalls Zoning Of Position – APC NWC Member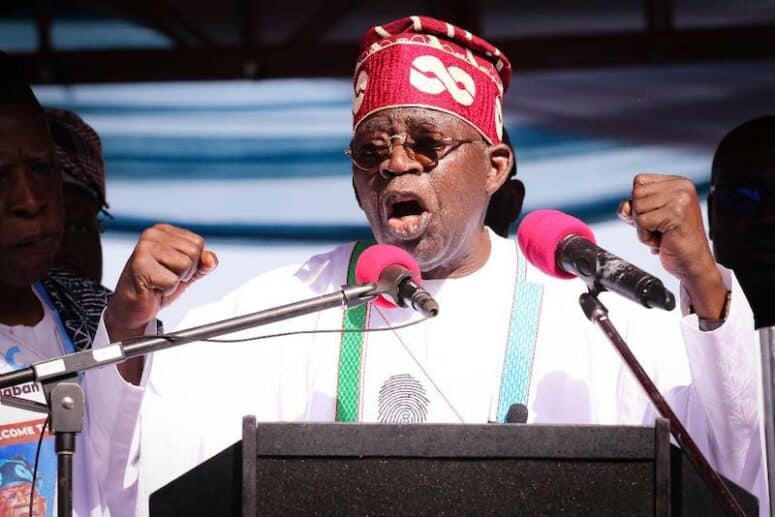 The absence of the president-elect, Bola Tinubu in the country is stalling the zoning of key positions in the 10th National Assembly.
A member of the National Working Committee (NWC) of the All Progressives Congress disclosed that there may be an emergency meeting of the National Executive Committee (NEC) upon Tinubu's return to the country.
The APC chieftain who spoke with Saturday Sun said key decisions will be taken in the meeting.
Speaking on the race for the position of Senate President, the APC chieftain said the race has been narrowed to the Chief Whip of the Senate and former governor of Abia State, Orji Uzor Kalu, and former Minister of Niger Delta Affairs, Godswill Akpabio.
He further stated that Tinubu's men are already short-listing names of possible candidates for the top National Assembly positions, but added that no decision has been taken yet.
The NWC member said, "Those names people are circulating as having been endorsed are false. APC and Tinubu are yet to take a position on the issue of zoning. That will be done as soon as Tinubu returns from Europe and Saudi Arabia.
"To be frank, I don't know who will be endorsed. But I know that the race is between Kalu and Akpabio. Every other contender is pretending and they know it."
He added that more people, however, favour South East in the calculation since the zone in the 9th Assembly does not occupy any presiding office.
The APC chieftain said there is talk about giving the South East a sense of belonging, as a measure of goodwill.
He revealed that instead of employing President Muhammadu Buhari's method of excluding the South East, the incoming Tinubu government may rather embrace them.
The source added, "South East is tops in the thinking. Many people are favourably disposed to wooing the zone. We suspect that if the region is fully integrated, APC could gain more ground there and win more parliamentary and governorship seats in the coming years."