Those Plotting Interim Government Are Daydreaming — Lalong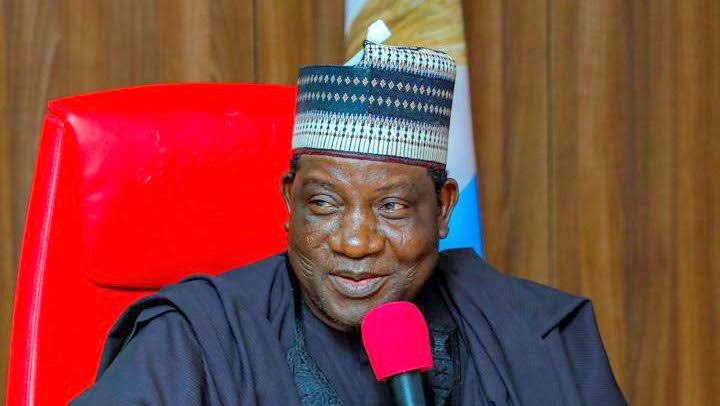 Governor Simon Lalong of Plateau State has said those planning to disrupt the inauguration of the President-elect, Bola Ahmed Tinubu, and advocating for an interim government are daydreaming.
Lalong stated this on Thursday after meeting with President Muhammadu Buhari behind closed door at the State House in Abuja.
Recall that the Department of State Services (DSS) had on Wednesday raised an alarm over a plot to set aside the constitution and install an interim government by "misguided" political actors.
In a chat with State House correspondents, Lalong said the plot to install an interim government will not be possible under the Buhari administration.
The governor asserted that the support of interim government would be working against the principle of democracy, which the President has vowed to uphold.
He said, "Nigerians will always say, 'God forbid.' Not under the administration of President Buhari, who has been saying every time that 'I believe in democracy. I believe that after my tenure, I want to go and rest.'
"He said it today that 'I'm going back to Daura,' and I told him that some of us will still disturb you in Daura. This man has worked very well for democracy.
"So those who are still talking about it (interim government), I will say they are just dreaming. They are just daydreaming. By the grace of God, Buhari is going to bring a successor and that successor is already Asiwaju Bola Ahmed Tinubu."
He expressed confidence that Tinubu would meet the expectations of Nigerians and hit the ground running immediately after his inauguration on May 29, 2023.
Referencing Tinubu's service in Lagos State, Lalong said the President-elect would surpass expectations as the party works towards realizing its campaign promises.