Nigerian Newspapers Daily Front Pages Review | Sunday 26th March, 2023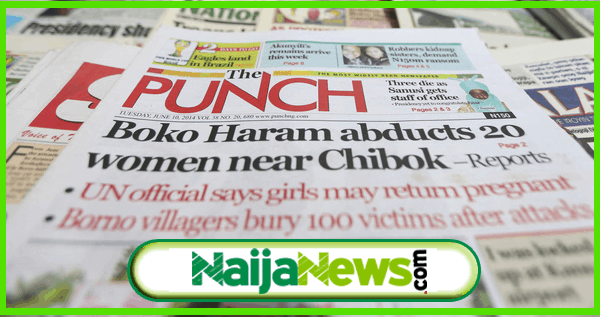 Naija News looks at the top happenings making headlines on the front pages of Nigeria's national newspapers today Sunday 26th March 2023.
The PUNCH: Banks opened their doors to weary customers to withdraw cash on Saturday in line with the Central Bank of Nigeria's directive. However, some of the old issues persisted as naira was still being rationed to them. In many locations in Lagos, Ogun and the Federal Capital Territory, long queues of customers trying to make withdrawals were recorded at bank branches, with some of the customers expressing relief that at last, they would be able to get their money after over two months of scarcity.
---
The Guardian: With the widespread violence, killings and disruptions that characterised last week's governorship and state Houses of Assembly elections, stakeholders and election observers have blamed human factors rather than failure of the electoral process for the flawed poll.
---
This Day: The All Progressives Congress (APC) and Peoples Democratic Party (PDP) yesterday engaged in verbal war over an allegation by the ruling party that the opposition parties were plotting to truncate the inauguration of the President-elect, Bola Tinubu, and his vice, Kashim Shettima on May 29.While the APC told the opposition parties to bury the thought of truncating the inauguration, the PDP stated that it would not be intimidated by the ruling party's allegation.
---
The Nation: Citing internal and external conspiracies, President-elect Bola Tinubu yesterday alleged a plot by the opposition to frustrate his inauguration on May 29. But he warned the plotters to desist and give peace a chance.
---
Daily Trust: The February 25 presidential election has come and gone, but the dramatic events that shaped it are still subject of analysis. To some observers, it was the first time since the return of democracy in 1999 after many years of military rule that more than two top contenders for the presidential race slugged it out.
Thank you for reading, that is all for today, see you again tomorrow for a review of Nigerian newspapers.