Crisis Looms In Ondo PDP Ahead Of Next Year's Gov'ship Polls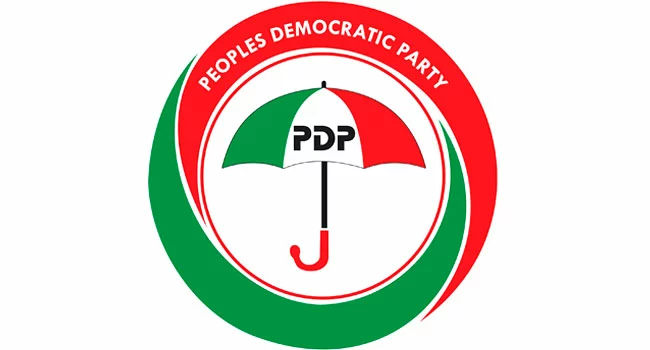 A fresh crisis looms in the Ondo State chapter of the Peoples Democratic Party (PDP) ahead of its governorship election slated for 2024.
Naija News learnt that there are plots by some members of the party in the state to dissolve its current leadership under Fatai Adams, owing to the PDP's performance at the just concluded 2023 general election.
It was learnt that the party won only one House of Representatives seat and four seats in the Ondo Assembly as compared to 2019 when it won the presidential election, two senatorial seats and four House of Representatives seats.
According to The Nation, the plot to change the party leadership is a move to weaken Barr. Eyitayo Jegede's influence in the party also stops him from contesting the party primaries.
This online news platform understands that the Council of Young Leaders in Peoples Democratic Party (CYLI-PDP) in a letter to the PDP National Chairman, Iyorchia Ayu, said the Ondo PDP has become an intrepid, weak, ineffectual and highly fragmented association of strange bedfellows.
Coordinator of the group, Wande Ajayi, said the party's state leadership has been unable to administer the party in such a way and manner as to achieve its primary purpose of winning elections.
The group expressed its displeasure with the party's performance in the last Presidential, National Assembly and State House of Assembly elections.
According to the letter: "We have squandered our goodwill with the good people of Ondo state and have become a third-rated political party within a very short period of time.
"It is noteworthy to state, that the Ondo State PDP under its current leadership, has failed to improve over its successes in the 2019 national elections, but has fallen dramatically to a level where it now plays catch-up to other parties. Needless to say that the outcome of the last presidential election suffices as evidence.
"We would like to use this medium to call on critical stakeholders and the National Secretariat of the PDP, to consider immediate actions to help remedy the lack of clear purposeful and committed leadership we are saddled with currently in the Ondo state chapter.
"While we understand the need for a post-mortem of the total failure of the party in the last elections, we must emphasize the need to have an immediate overhaul of the party machineries, to enable us ample time to deal with preparations for the forthcoming Gubernatorial elections in Ondo state.
"While acknowledging the daunting task of rebuilding confidence amongst loyal party members ahead of party, we insist that the current leadership of the party should step aside and give room for an unbiased caretaker committee while investigations be conducted to ascertain allegations of culpability on their part in the loss we have all suffered."