Ramadan: Imbibe Lessons In Piety, Tolerance – Obasa Tells Muslims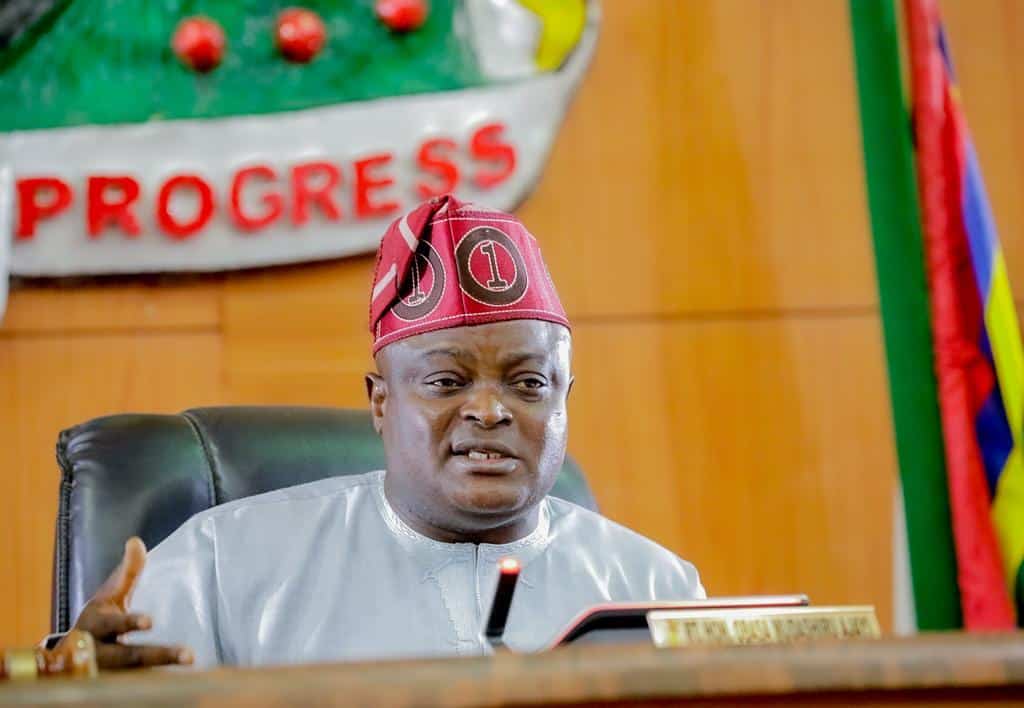 Muslim faithful have been admonished by the Speaker of the Lagos State House of Assembly, Mudashiru Obasa, to take the 30-day Islamic fasting as the opportunity to rededicate themselves to the religious tenets of piety, tolerance, forgiveness and love.
According to Obasa, Ramadan is a period of sober reflection, supplications and humility before Almighty Allah.
Obasa made this call in a statement released through his Chief Press Secretary, Eromosele Ebhomele.
He also congratulated Muslims in Lagos and Nigeria for having the divine privilege of being alive to partake in 'Sawm' and observe one of the five pillars of Islam.
The Speaker equally described Ramadan as a period for Muslims in Lagos and Nigeria to show more commitment and adherence to the teachings of Prophet Muhammad, especially in the area of almsgiving and love for one another.
Noting that the fasting came at the right time for Nigerians as the country just conducted the 2023 general election with Asiwaju Bola Tinubu as the President-elect, the Speaker urged Muslims to pray for the leadership of the country as well as the incoming administrations at national and state levels.
He said, "We thank Almighty Allah for the privilege He has given us to partake in this Ramadan. We also thank Him for all that He has done for us individually, for our State and for our country.
"Just as we seek the face of Allah for our individual needs at this period, let us also remember our country, especially at this time. We are happy Allah answered our Special Tawaf of last year on the presidential ambition of Asiwaju Bola Ahmed Tinubu. Now that victory has been recorded, let's all use this period to pray for the success of the forthcoming administration.
"As we fast, let's not forget that almsgiving is a cardinal principle in Islam just like it is in every religion. We should spend each day sharing love and reaching out to others.
"The Holy Qur'an instructs us to 'Spend in God's cause: do not contribute to your destruction with your own hands, but do good, for God loves those who do good.'
"Let's not also forget to be pious, humble, tolerant of each other and obey every of Allah's instructions now and always. Ramadan Kareem!"