El-Rufai's Successor, Uba Sani Makes Fresh Promises To Kaduna People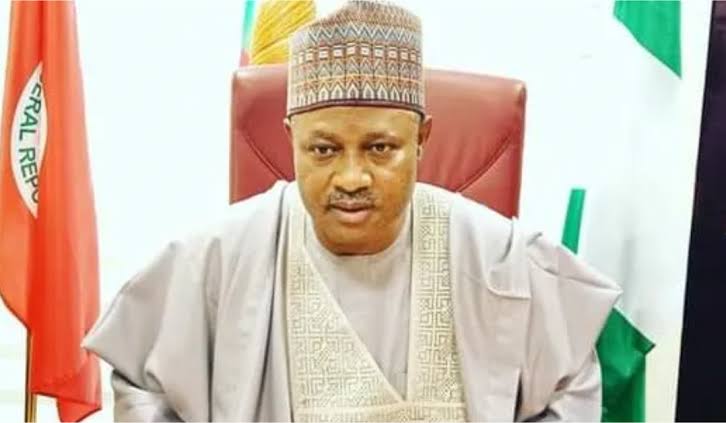 Kaduna State Governor-elect, Senator Uba Sani, has promised the citizens of all-inclusive state governance.
The candidate of the All Progressives Congress (APC) in the just concluded governorship election also assured the people of Kaduna State that he would govern them for the next four years with focus and unrelenting dedication.
Sani's promises were contained in his acceptance speech delivered in Kaduna on Monday night after the Independent National Electoral Commission (INEC) declared him the winner of the Saturday, March 18 governorship election.
Sani thanked all residents of the state who made his ambition come through. He also commended the leadership of the APC in the state.
The governor-elect extended his salutation to all APC candidates in the 2023 elections for their hard work and contributions to this overall success, despite some setbacks. Sani also thanked the former Governor of Lagos State Nigeria's President-elect, Asiwaju Bola Ahmed Tinubu, for his consistent support.
He expressed his utmost appreciation to President Muhammadu Buhari for his support and for recording a message of endorsement for his campaign.
Sani further appreciated his principal, Governor Nasir El-Rufai and his team for their hard work since he was elected into office in 2015 till the present moment.
Sani's words read: "I stand before you today with utmost gratitude to Almighty Allah for His many blessings and for making this day possible. I am overwhelmed by the affection of the people of Kaduna State who have made their democratic choice loud and clear. The people of Kaduna State have given us their mandate to lead in serving them for the next four years. We accept this privilege as a heavy responsibility.
"We shall carry out the people's democratic directives with focus and unrelenting dedication. We shall govern for all, no matter how they voted, no matter how they worship or which of our many tongues they speak. Our gaze will be firmly in the direction of the state's continued progress, peace and prosperity.
"We shall get straight to work on sustaining and strengthening the path to development that our beloved leader Malam Nasir El-Rufai has so brilliantly opened for Kaduna State. I thank Malam Nasir El-Rufai and his executive team for their collective efforts since 2015 to build the foundations for a new Kaduna State.
"I thank every Kaduna State resident who helped make the 2023 elections a largely peaceful exercise. I acknowledge the efforts of APC leaders at all levels and the tireless work of the members of our campaign council and party supporters across the state who helped to carry our message to the people. The teeming youths, women, civil society and our many support groups worked for this victory, and we thank them. We are indebted to traditional, community and religious leaders who helped to foster an atmosphere of peace.
"It is in the nature of democratic contestations that they are concluded with the declaration of one candidate as the winner. But we are all winners when the people freely declare their preferences on the ballot. I note the energetic campaigns of fellow contestants and call on them to continue contributing to Kaduna State."
According to Sani, much has been achieved since 2015, but that much remains to be done to drive Kaduna State closer to its potential.
"Therefore, we shall be devoting efforts in the next few days to ensuring that we can begin to govern effectively from 29th May 2023 with the standards of efficiency and clarity set by the current government.
"Thank you for vesting your support in us. I and my running mate, Dr Hadiza Sabuwa Balarabe deeply appreciate your mandate," Sani concluded his speech.