Vote-Buying: I Wasn't Surprised That Tinubu Won Presidential Election – Buhari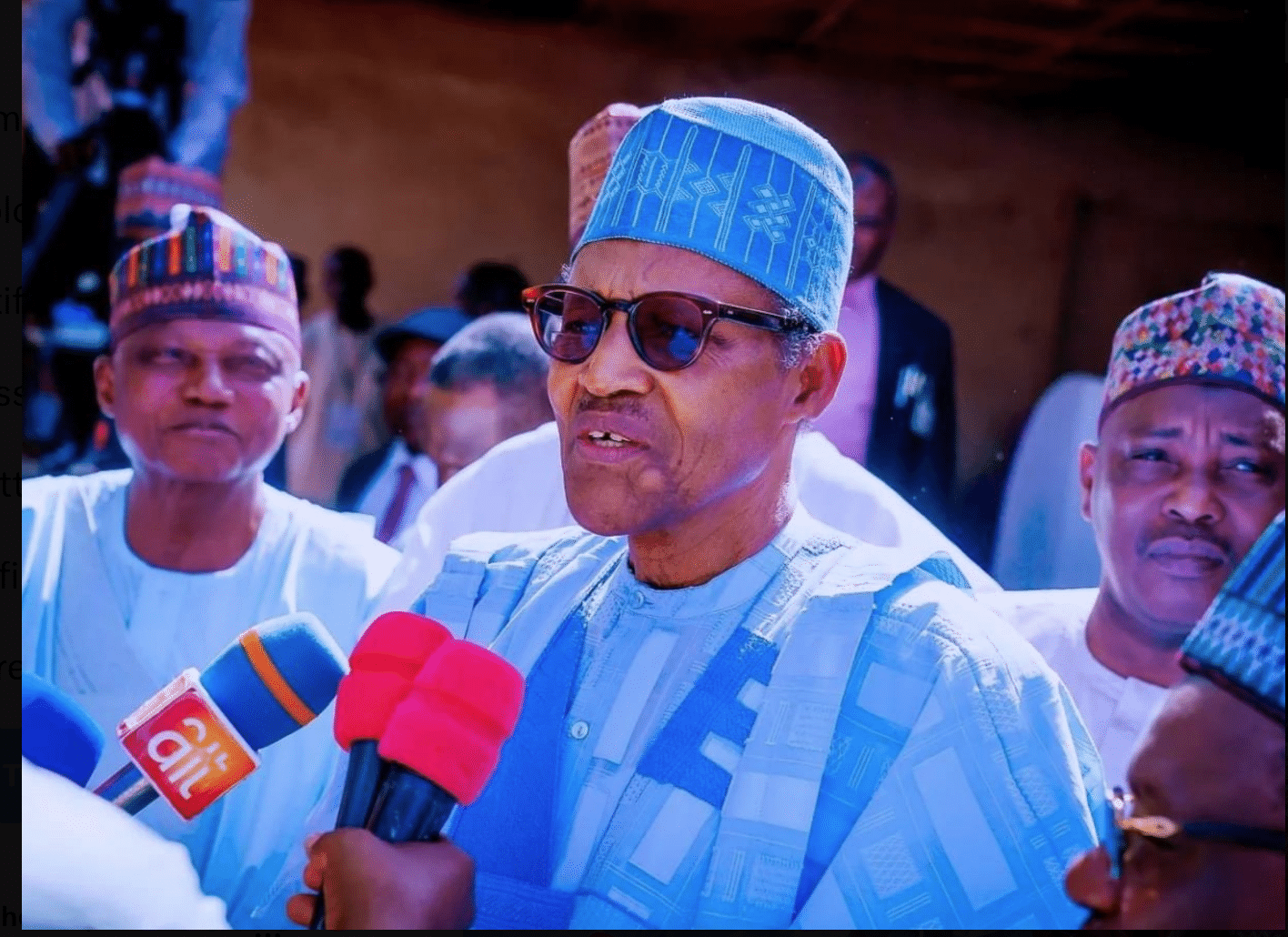 President Muhammadu Buhari said on Saturday that former Governor of Lagos State, Asiwaju Bola Ahmed Tinubu's victory at the February 25th presidential election did not catch him by surprise.
The Nigerian leader said this while boasting about the All Progressives Congress (APC's) doggedness and performance under his administration.
According to Buhari, the scarcity of naira notes following the implementation of the Central Bank of Nigeria (CBN) currency redesign and naira swap policy, vote-buying was drastically reduced.
The Senior Special Assistant to the President on Media and Publicity, Garba Shehu, quoted Buhari saying this in a statement on Saturday.
In the statement titled "Nigerians know we mean what we say, they will vote for us again," Buhari who spoke briefly after voting in Daura, Katsina State during Saturday's governorship and state house of assembly elections, urged Nigerians to collect money offered to them by vote-buyers but vote their conscience.
Buhari told journalists after voting at Ward A, Sarkin Yara Polling Unit, 003, in Katsina that he was "aware that the money is not there like before for people to sway voters like they used to do. And if they bring out money, the people should pocket it and still vote their conscience."
The President was quoted as saying his regime had "diminished" the practice of vote-buying. He boasted that the All Progressives Congress (APC) would emerge victorious in the governorship and state Assembly elections nationwide.
Speaking further about Tinubu, Kashim Shettima's emergence as president and vice president-elect, Buhari said APC's campaigns were thorough and detailed.
According to him, the ruling party selected a party chairman, Abdullahi Adamu, who had served as a two-term governor in Nasarawa State and legislator in the Senate, with experience that would help the party.
Buhari added, "We told Nigerians that we will work for them, and we have done our best in education and health facilities, and Nigerians appreciate our efforts."
The President also lauded the media for playing a major role in enlightening the people on their rights and providing a platform for voters to challenge leaders on promises and records.