Lagos: Thugs Intimidating, Scaring Voters In Shomolu, Kosofe, Ikeja – Bode George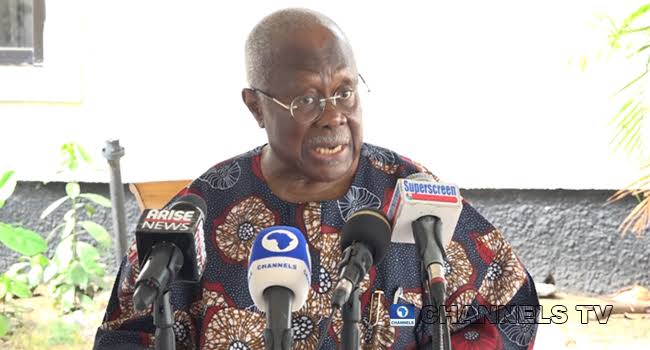 Former Deputy National Chairman of the People's Democratic Party (PDP) Chief Olabode George has revealed areas in Lagos State where thugs are intimidating voters.
Speaking after casting his vote at PU002 Cameron road, Eti Osa local government area, in Ikoyi, Lagos, the PDP chieftain expressed worry over the violence and intimidation of voters that characterized the governorship and House of Assembly elections.
According to him, the exercise was fraught with violence and voter apathy.
He said: "The reports I have been getting so far have been very depressing. Thugs were just smashing and snatching ballot boxes.
"Where I voted at Cameron was peaceful but the reports I have gotten so far from places like Ikeja, Kosofe and Shomolu were that thugs were scaring people, ballot boxes were snatched. I see this as voter apathy.
"What the security agencies are supposed to do is to ensure they protect lives and properties and aldo ensure that voters go about exercise their franchise without any encumbrance.
"But the reports I have gotten. So far is that people are complaining that there are intimidation and snatching of ballot boxes.
"This is disappointing. As far I am concerned, from the reports I have gotten so far, this is voter apathy.
"With this kind of election, how will the international community look at us?"