Rivers: Wike Releases Full List Of Politicians Planning To Sabotage The Gubernatorial Elections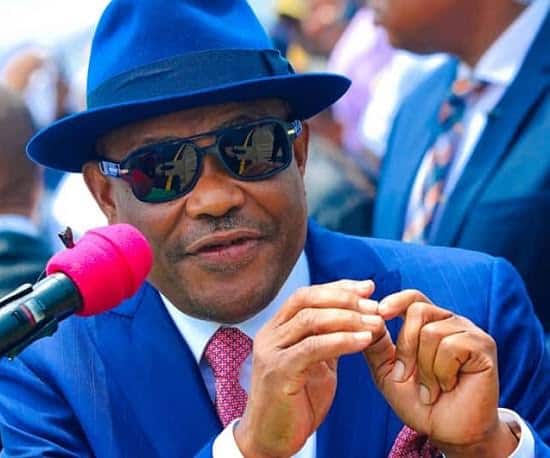 The Governor of Rivers State, Nyesom Wike has called on law enforcement agents to arrest 27 politicians reportedly planning to sabotage the gubernatorial and House of Assembly elections.
Wike claimed that the politicians were planning to employ armed thugs, cultists, and criminals dressed in military and police uniforms to disrupt the elections.
He said that the reason for the disruption was because the former transportation minister Chibuike Amaechi amongst others were banned from using any military personnel during the elections.
The politicians' names were given by Wike, who spoke on Thursday night in a state-wide broadcast, as Dr. Lenoonu Nwibubasa, Bright Nwinyoodee, Barika Bareh, Friday Sinee, Dumbari Deezua, and Neeka Ikina. In addition, there are Gift Welebe, Dr. Gabriel Pidomson, Giobari Poiba, Barisi Bonikoo, Mr. Ogbams Ojimah, Paul Lawrence Paul, Anosike Orduwa, and Hon. Mike Amachree. Also on the list are Nwobueze Amadi, Chidi Wosa, Ugochukwu Wosu, Ndidi Erim, Lucky Mmai, Baridi Edmund Katara, Solo Filiman Mon, Charles Anyanwu, Christian Don Pedro, Iworiabo Amachree, and Arokosimiya Ikalama.
The governor also claimed that  that the state decided to file the petition based on reliable intelligence revealing Amaechi and the All Progressives Congress (APC) intentions to use military personnel, civilian thugs, and cultists wearing army and police uniforms to overrun and disrupt the state's elections on Saturday.