Olubadan-In-Council Denies Endorsing Makinde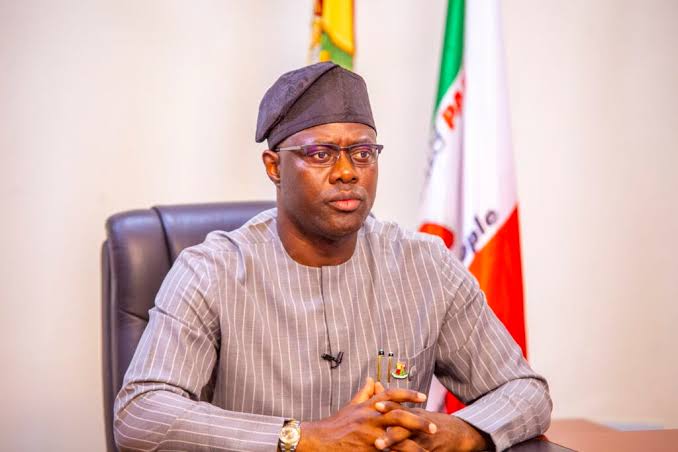 The Olubadan-in-Council has denied endorsing the Oyo State Governor, Seyi Makinde of the Peoples Democratic Party (PDP).
According to the council, it has no anointed governorship candidate ahead of the March 18th, 2023 election.
The Ekerin Olubadan, High Chief Hamidu Ajibade while debunking the claim on behalf of the Olubadan-in-Council said there was nothing like them endorsing a candidate.
He stated "the governor actually invited us to a meeting in his Ikolaba residence which we attended as traditional heads.
"At the meeting, he told us that he would be contesting on Saturday and sought for our support and prayer. There and then we told him that God would grant him his heart desires. We did not do or say any other thing than offering him prayers which we are expected to do as elders and the custodians of our tradition and culture.
"I blame the media for their wrong interpretation and a misplaced one for that matter because, by our positions, we are fathers of all and we are not expected to have favourite among our various children contesting for the same position.
"If you look at the gubernatorial candidates in the race in the state, I don't think we would have less than 98% of them as sons of Ibadanland. So, what kind of a father would choose just one and neglect others?
"What's more, our revered father, the Olubadan of Ibadanland, Oba Sen Lekan Balogun, Alli Okunmade II who heads the Council said to have endorsed the governor was not even in the know of the meeting talk less of being part of it. So, how would the head of a Council be absent at a meeting where such a vital pronouncement would be made?
"The general public is by this reaction being informed to discountenance the earlier report as nothing but the inner wish of the writer and promoter and which remains at variance with our exalted positions as fathers of all.
"We have no anointed candidate among the gubernatorial candidates contesting for the seat in Oyo State come Saturday this week."
There had been reports that the council during a visit to the Oyo State Governor, endorsed him for his second-term ambition.