MC Oluomo: If A Single Igbo Man Or Woman Is Killed In Lagos We Know Who Is Responsible – Ohanaeze Youths Blast Sanwo-Olu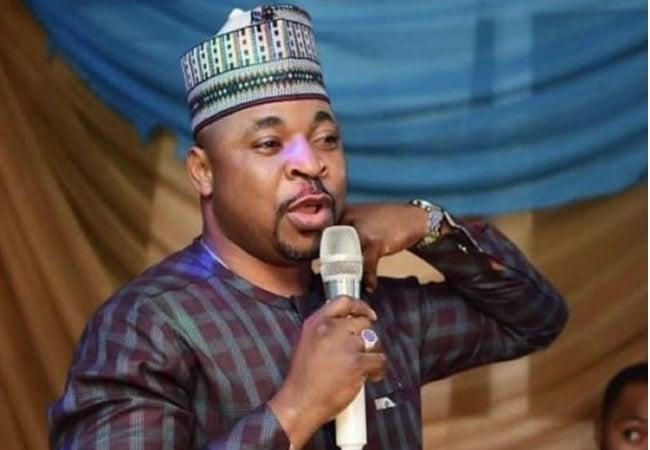 The youth wing of the apex Igbo socio-cultural organisation, Ohanaeze Ndigbo Worldwide has reacted to the recent threat made by the Lagos State Parks Management Committee Chairman, Musiliu Akinsanya, also known as MC Oluomo against the Igbo in Lagos State.
Naija News recalls that in a trending video the All Progressives Congress (APC) stalwart was seen warning Igbos who have no interest in voting for his party to stay back at home.
He went further to tell the party's supporters that they know what to do if they discover they are losing in any area. The threat has been attracting wild condemnations from across the country.
Reacting to the threat via a statement made available on Friday, the National President of Ohanaeze Ndigbo Youth Council Worldwide, Mazi Okwu Nnabuike lamented that it was unbecoming that Lagos State Governor, Bajide Sanwo-Olu and the Nigerian police have kept quiet over the threat.
Okwu stated that it was quite unfortunate that Ndigbo has now become an endangered species in Lagos State.
He said, "We are alarmed over the latest threat by an official of the Lagos State Government, MC Oluomo, who has invoked genocide against the Igbo in Lagos should they fail to vote for Sanwo-Olu.
"This is indeed a threat too many and we are not going to let it slide. The silence of the authorities including Governor Sanwo-Olu and the police show that they are giving tacit support to the political thugs who are maiming Ndigbo and burning down their properties in Lagos State.
"However, we want to sound this note of warning, we want to draw the attention of the international community that should any single Igbo man or woman be killed in Lagos State, either tomorrow or after the election, the governor should be held responsible as the Chief Security Officer of the state
"The police hierarchy, who have not only refused to arrest MC Oluomo but have maintained silence, will also take responsibility for any ugly fate that befalls our people."
Okwu called on Ndigbo in Lagos not to be intimated but to "come all out and vote for candidate of your choice; be ready to defend and protect yourselves. Your vote is your right and nobody should stop you from using it effectively tomorrow against enemies of peace."