CUPP Reacts As CBN Orders Usage Of Old N500, N1000 Naira Notes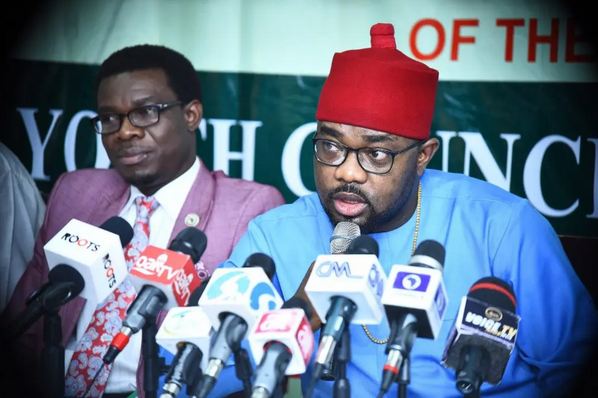 The Coalition of United Political Parties (CUPP) has reacted to the directive of the Central Bank of Nigeria (CBN) on the usage of old N500 and N1000 Naira Notes.
Naija News reported that the CBN had on Monday directed all financial institutions to continue to accept and dispense the old notes and that the old notes remain legal tender until December 31, 2023, in compliance with the Supreme Court ruling.
This statement comes hours after President Muhammadu Buhari said he did not order the CBN Governor, Godwin Emefiele, or the Attorney-General of the Federation and Minister of Justice, Abubakar Malami, to disobey the apex court's ruling.
In a statement on Tuesday by its Spokesman, Ikenga Ugochinyere, CUPP commended Emefiele for complying with the Supreme Court ruling and consequently directing commercial banks and other financial institutions to accept the old notes.
Ugochinyere accused some bank Chief Executive Officers and managers of hoarding the new Naira notes and helping money-bag politicians to get the new notes.
He alleged that the actions of the bank managers set up the people against the CBN's new policy, stressing that such banks and bankers should be investigated, and if found culpable be made to face the wrath of the law.
The CUPP spokesman, however, expressed sadness over the long queues at the banks and called for a probe into the circumstances leading to the naira scarcity.
He said, "It's commendable that the CBN in compliance with the rule of law directed deposit money banks operating in Nigeria to comply with the Supreme Court ruling of March 3, 2023, by accepting and pay out the old N200, N500, and N1,000 notes till December 31, 2023.
"Nigerian citizens are yearning for the best and should not be made to suffer more hardships, hence managers of banks who are found to hoard the new naira notes to create artificial scarcity, but are behind the public arena helping money-bag politicians to get the new notes, set the public up against the CBN's new policy; such banks and bankers should be investigated, and if found culpable be made to face the wrath of the law."