Tinubu's Victory Can Never Be God's Plan For Nigeria – Peter Obi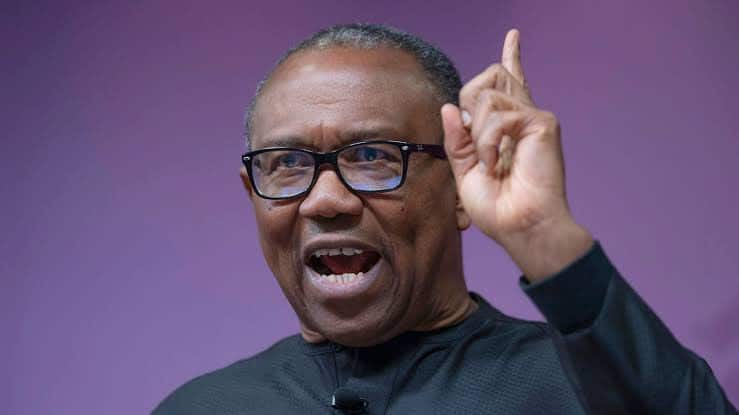 The presidential candidate of the Labour Party (LP), Peter Obi, has said the victory of his All Progressives Congress (APC) counterpart, Bola Tinubu, in the just-concluded presidential election can never be the plan and will of God for the country.
The former Governor of Anambra State stated this on Monday during an interview on The Morning Show, a programme on Arise News.
According to the LP flagbearer, politicians, religious leaders, and others who asked Nigerians to accept Tinubu's victory in the presidential election as the will of God are wrong.
Speaking further, Obi stated that God's wish is to do the right things and not to accept wrongdoing and unacceptable things.
The LP flagbearer added that the preaching of the religious leader is the problem of Nigeria, accusing them of using God's name in vain.
When asked if he would accept Tinubu's victory as the wish of God as some religious leaders rightly claimed, he said; "What they are actually preaching is the problem of Nigeria. The problem of Nigeria is accepting wrongdoing and what is unacceptable. That is using God's name in vain. That is not what God is saying. God said do not use my name in vain.
"So, what they are saying is not God's wish, it is not God's plan for Nigeria."
Recall that the Independent National Electoral Commission (INEC) had declared Tinubu as the winner of the February 25 presidential election.
Tinubu scored a total of 8,794,726 votes, to defeat 17 other candidates who took part in the election.
However, Obi of LP and his Peoples Democratic Party (PDP) counterpart, Atiku Abubakar, have challenged Tinubu's victory at the Presidential Tribunal.