Ortom Lost The Election Because He Joined Alliance With Peter Obi – Aide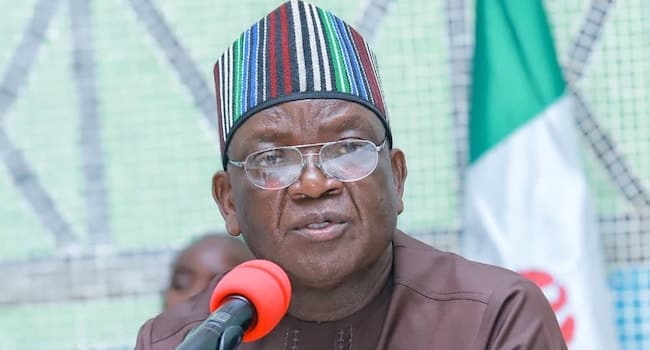 Terver Akase, Special Adviser on Media and Publicity to the Benue State Governor, Samuel Ortom, has said that his principal lost the National Assembly Election to the All Progressives Congress (APC) because he joined forces with the Labour Party (LP).
Akase insisted that the excitement being displayed by the APC in the state after defeating Ortom would be good for the Peoples Democratic Party (PDP) in the coming Saturday gubernatorial election.
Naija News recalls that Ortom, who is a member of the G-5 governors, had pitched his tent with LP's presidential candidate, Peter Obi as against the decision of the Rivers State Governor Nyesom Wike, who is the leader of the group.
Wike had supported the presidential candidate of the APC, Bola Tinubu.
According to Ortom, he would not mind losing his senatorial bid while ensuring that a leader with track records emerges as Nigerian president.
In Benue, Tinubu polled a total of 310,468 votes to defeat his closest opponent, Peter Obi who also garnered 308,372 votes.
In a similar vein, Ortom who aspired to represent the Benue North-west Senatorial zone at the upper chamber, was defeated by Titus Zam of the APC.
While Ortom polled 106,882 votes, in the election, Zam, his former aide garnered 143,151 votes.
Speaking on Ortom's loss in an interview with Daily Post, Akase noted that despite the victory by the APC, the state's ruling party has the majority, insisting that PDP would emerge victorious in the Saturday governorship and state assembly elections.
He said, "Forget what happened, that was because we combined with the Labour Party. Our votes were divided. But if you put Labour Party and PDP votes together, you will have over four hundred thousand.
"APC don't have the majority here. If they are beating the drums around that they are the majority, they will be ashamed of themselves.
"They are celebrating everywhere but it's good for us, let them continue to celebrate, by the time the thing hits them, they will continue to run to court and cry foul but we are not going to cheat, we are not going to rig, we have the majority and our people will vote for Titus Uba overwhelmingly."