Ex-Oyo Gov, Ladoja Endorses Popular Governorship Candidate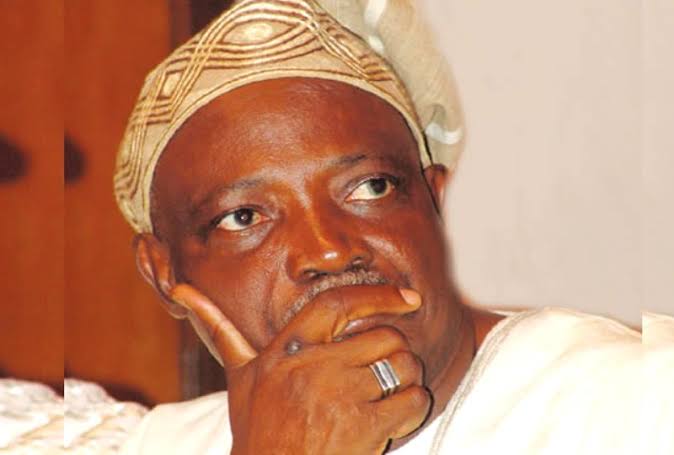 A former Oyo State governor, Rashidi Ladoja, has en­dorsed the gubernatorial candi­date of the All Progressives Con­gress (APC) in the state, Senator Teslim Folarin.
Naija News reports that the endorsing his coming days ahead of the forthcoming governorship and State Assembly elections.
Recall that the former governor's political dynasty, Ladoja Idera De Leaders and Stakehold­ers, declared their support for Folarin's gubernatorial ambi­tion.
Speaking with his loyalists at a meeting at his residence, Ladoja said that "In the just-concluded National Assembly elections, all the three senators under the platform of the Peoples Democratic Party (PDP) lost.
"And this is not about the history of Oyo State but also about the history of the person in power. We saw an example of this in Osun State.
"Osun State governor, Ade­mola Adeleke, has only been in power for three months, yet he was able to clear all the House of Representatives and Senato­rial seats for candidates of the Peoples Democratic Party (PDP) during the just concluded Na­tional Assembly election.
"And then, we have to know that Osun State is in a peculiar position because it is the root of Bola Tinubu, the president-elect.
"After Oyo State governor, Seyi Makinde, picked the PDP House of Representatives and senatorial candidates to repre­sent the state at the National Assembly, he didn't offer any form of support to them.
"He didn't spend money to support them or give out a word to the citizens for any single one of them. Even God detests ac­tions that are unfair and unjust.
"So when Saturday, March 18 comes, please, leave all you're doing and go out to cast your votes the way we are cast­ing it."
"Please, I'm ap­pealing to my loyalists to cast their votes for him (Folarin) in the forth­coming gubernatorial election," he added.