Corp Members Sold Their Birthrights During Presidential Election – Ibiyomie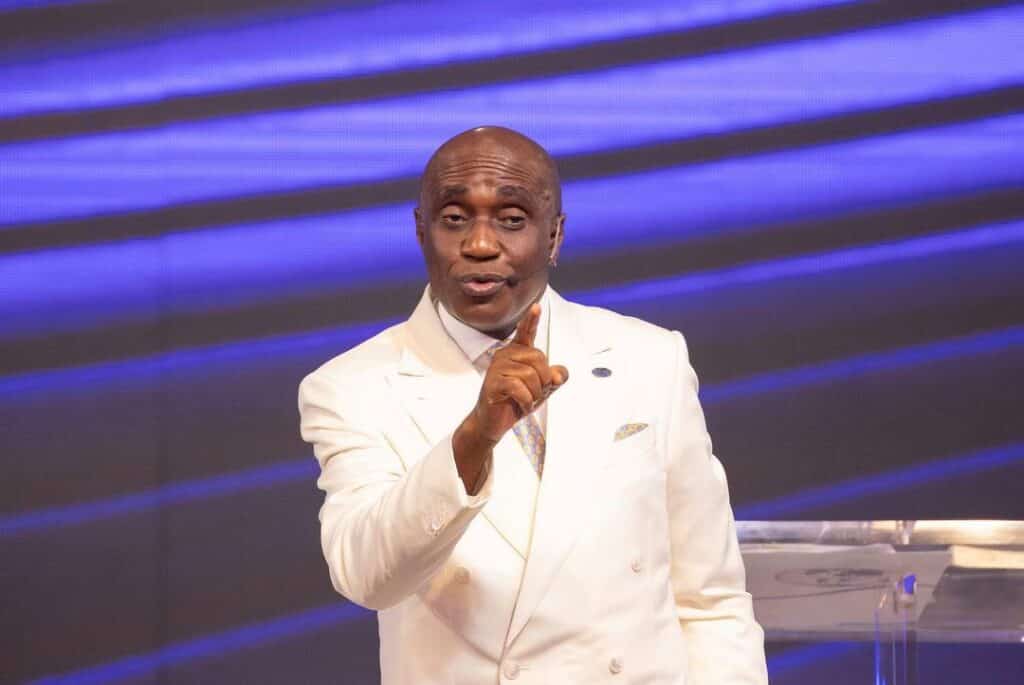 The founding Pastor of Salvation Ministries, Bishop David Ibiyeomie, has accused corp members of engaging in the alleged rigging of the just-concluded presidential election.
Delivering a sermon to his congregation on Sunday, Ibiyeomie stressed the need for employers of labour to 'pray well' before employing corps members into their organization.
The Por Harcourt-based pastor claimed that the 2022/2023 batch of corps members allegedly held the destiny of the nation to ransom by selling their birthrights during the 2023 elections.
The clergyman also advised employers to be prayerful so as to differentiate the corrupt corps members from the uncorrupt ones.
He said, "Corpers held the destiny of a whole nation for money, corpers sold their birthrights. Any corpers from 2022/23, you must pray well before you employ them.
"When you want to employ any part of this batch, you must pray well before you employ them This one: is he part of the corrupt or the uncorrupt, Don't employ anybody from the 2022/23 set without asking God because they turned this country upside down."
Meanwhile, a group, College of Bishops, Imams and Clergy Councils of Nigeria (CBICC) have cautioned Ibiyeomie over making comments capable of inciting hatred.