Carabao Cup Final: Man United Beat Newcastle To Win First Title In 6 Years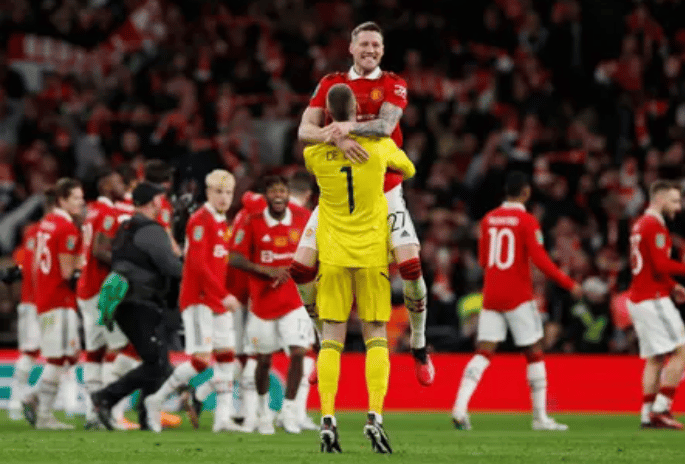 Newcastle United dominated the Carabao Cup final at Wembley Stadium but that was not enough to stop Manchester United from winning their first major title in six years.
In the keenly contested Carabao Cup final, Newcastle United recorded 62 percent of the ball possession after making 416 passes. They recorded 13 shots but only one of the shots was on target.
As for Manchester United, coach Erik ten Hag's backed team recorded only 38 percent of the ball possession but had a massive 8 shots on target from 13 shots.
United's best part of the game was the first 45 minutes which saw the Red Devils mount pressure on coach Eddie Howe's side who were without their first-choice goalkeeper Nick Pope (suspended).
The pressure from Manchester United yielded the needed result in the 33rd minute when the club's midfielder, Casemiro scored the opener.
Before Manchester United could celebrate Luke Shaw's assisted goal, they had to wait for almost two minutes for the VAR to confirm it.
Erik ten Hag and his boys' victory was sealed in the 39th minute when Dutch center-back Sven Botman scored an own goal.
Afterward, the pressure was on the Red Devils in the last 45 minutes of the game but Newcastle could not break into United's defense. Hence, the game ended 2-0 in favor of the Red Devils.
The Carabao Cup title is Ten Hag's first title since he joined the club last summer and it is also United's first title since coach Jose Mourinho left the club in 2018.