Gov Ortom Reveals His Preferred Presidential Candidate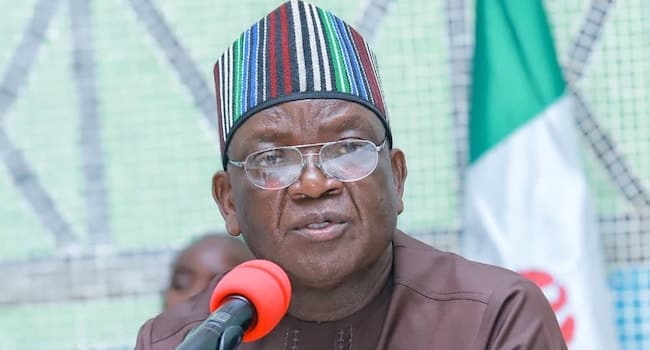 The Governor of Benue State, Samuel Ortom has revealed his preferred presidential candidate ahead of the 2023 general election.
Ortom on Thursday announced the presidential candidate of the Labour Party (LP), Peter Obi as his preferred presidential candidate.
Naija News learnt that Ortom during a Town Hall meeting revealed that he is working for Obi in the state.
He noted that his support for Obi is on the conviction that the former governor of Anambra State is mentally and physically prepared for the task of getting the country working again.
Ortom who was a guest at the Town Hall meeting which had stakeholders from the 276 Council Wards of the state, got a rousing ovation from the participants who chanted his name and that of Obi.
According to the Benue State Governor, the time has come for Nigerians to jettison political affiliation and loyalty and choose a God-fearing, capable and competent hand who would rescue the country from its present sorry state.
He said, "we have come to a time where we must leave out sentiments and save Nigeria by looking at individuals who can lead with the fear of God and provide gainful employment for the youths.
"We must, in this 2023, fashion a new Nigeria, Nigeria that will give the people equity, fairness, and justice.
"The PDP has failed Nigerians, APC has failed Nigerians, political parties have failed Nigerians, even Labour Party has failed Nigerians. We must therefore look at individuals, those people who can deliver.
"So, this is not about the party, I am not in Labour Party but I am working for Peter Obi. Peter Obi will make sure that we sleep with our two eyes closed. These unnecessary killings that are going on in our country will stop.
"I have chosen to support him. I appreciate you all for choosing Peter Obi. Of the three presidential candidates, Peter Obi has the character, and competence to lead Nigeria."
Meanwhile, Obi who was expected to attend was held stranded due to bad weather which forced him to cancel his flight and address the gathering virtually.
Obi appreciated the people of Benue and Governor Ortom for supporting his candidature assuring that the effort of the Benue people would not be in vain.
The presidential candidate promised that he would also ensure that the state did not remain the same when he assumes office after the elections.