2023 Election: Nigerians Shouldn't Be Victimized Over Their Preferred Candidate!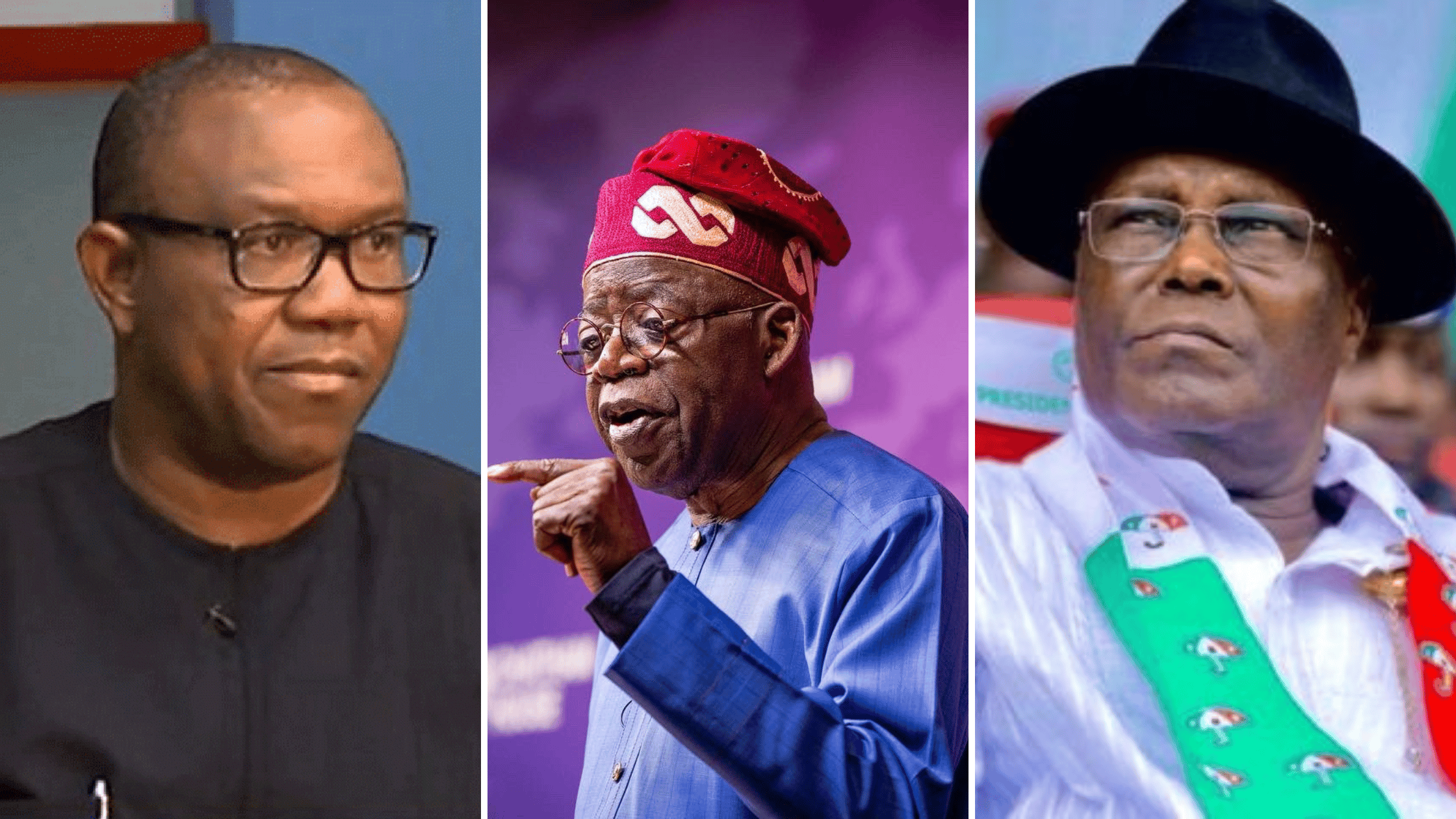 There is a reason why the freedom of thought and conscience is domiciled in the constitution of every civilized nation of the world. It is from this inalienable right of citizens that the freedom to vote and be voted for is derived. The fundamental right is meant to be so sacred in Nigeria that the very act of balloting is shrouded in secrecy so that the voter is protected from persecution based on how he voted. Regrettably, this civilized manner of electing those in political leadership has come under threat by persons with antediluvian and Machiavellian proclivities all because they see themselves as host. A few days to the general election, disturbing rhetoric and acts that strike at the very heart of democracy are beginning to emerge.
Over the last weekend, a voice recording trended online where a supposed traditional ruler gathered residents of Gbara in Eti-Osa LGA of Lagos State to say the following: "For you to continue doing business here, we must see who you are voting for. We must see it. When you are voting, snap the party you voted for. It is secret ballot. When you vote, snap to show the party you voted for. If we did not see APC there, you are in trouble o. This is not a threat. We are telling you the fact. Wherever you are doing your business and you are able to feed your family and send your children to school, whatever they do in that place, you have to do it. If you want to continue doing your business here and do it peacefully, do what we have asked you to do. Before, we used to beg but we are not begging this time around."
This cannot be happening in a democracy or be said in a city as cosmopolitan as Lagos. But then there is an antecedent. It would be recalled that in the buildup to the 2015 governorship election, the Oba of Lagos, Rilwan Akiolu, demanded that Igbo residents in the state must cast their votes for then APC governorship candidate, Akinwunmi Ambode, or "perish inside the lagoon". The Oba made this threat when Eze Ndigbos (Igbo traditional rulers) of all the local governments in Lagos paid him a courtesy visit at his palace. Following widespread condemnations that followed this threat, the palace issued a statement in an attempt to walk back what was said. Apparently, reason prevailed as they realized that such was unheard of and unbecoming of the traditional institution. If it was that bad then, the current contentious audio is worse.
It is therefore provocative that eight years down the line, such politics of intimidation still holds sway. From the 11 minutes and 34 seconds audio, it was clear that the two men who spoke were addressing predominantly non-Yoruba residents of Gbara community. They were not speaking to aliens but Nigerians for Pete's sake. Section 41 of chapter 4 of the 1999 Constitution stipulates that "Every citizen of Nigeria is entitled to move freely throughout Nigeria and to reside in any part thereof". At least refusing to vote in a particular way is not among the circumstances for which a Nigerian can be expelled from any part of the country or refused entry thereby. If this is the position of the Grundnorm, what Baale has the temerity to tell Nigerians, "For the few who are voting here, we will identify you. The rest of you can no longer stay with us."
It must also be pointed out that this posturing violates section 93 of the Electoral Act 2022 to wit: "A party, candidate, aspirant, or person or group of persons shall not directly or indirectly threaten any person with the use of force or violence during any political campaign to compel that person or any other person to support or refrain from supporting a political party or candidate". It is in the light of this and other infractions that Naija News wonders why the police have failed to move in already. Shortly after the audio made the rounds, the police spokesman in Lagos was reported as saying that they are waiting for a forensic analysis of the recording before they can swing into action. Why wait when the scene of the crime is already known?
If the police in Lagos won't act as should, President Muhammadu Buhari should direct the Inspector-General of Police to take over the matter and see to the prosecution of these persons blatantly abridging the right of Nigerians. This is one instance where the President must walk his talk of ensuring that his government won't allow those in positions to intimidate or humiliate Nigerians in the exercise of their franchise. The other day, there was a viral WhatsApp message warning those from a certain part of the country to be prepared for attacks if a particular candidate does not win the February 25, 2023 election. It is very important that law enforcement agencies probe these threats, and accord this leaked audio all the attention it deserves. Such directives must have been given to traditional rulers in other parts of Lagos State, which has the largest voting population in the country. This much was confirmed by a certain SSG who said in the audiotape: "We have been mandated to talk to you". The politician who gave such a mandate must be brought to justice.
It is worrisome that politicians will resort to such despicable tactics to win elections. These failed politicians forget that there are indigenes who do not support their candidacy. Will such individuals be banished as well? It would be recalled that a Kemi Badenoch came close to becoming the Prime Minister of the UK. The son of a Kenyan immigrant also got elected as two-term President of the United States. Against this backcloth, Nigerian politicians and traditional institutions cannot be preventing settlers among them, who are Nigerians, from as little as voting their conscience in a general election. Such divisive politics must be condemned by every lover of democracy, particularly those whose candidacy are being so pushed. Whoever will emerge as Nigeria's next President should be at the volition of the people not on account of threats, actual violence, or subjugation. When politicians show this sort of desperation to win an election, it is apparent that their motivation is anything but public service and interest.
Naija News enjoins the citizenry not to be cowed by these anti-democratic forces. Let them vote for candidates they believe are best for the country and damn the bullies. The chance to elect new leaders comes only after every four years and must not be thrown away out of fear of a witch-hunt. It is because they know the power of the permanent voter cards that these politicians are using all manner of schemes to snatch that advantage from the electorate. Nigerians must never allow them. The Independent National Electoral Commission (INEC) can and should thwart this evil scheme by ensuring the secrecy of the voter's ballot as should be the case. Nobody should be allowed to use their phone cameras in the pooling booth. Enforcing this will go a long way in arresting vote-buying and disarming those threatening to persecute Nigerians on the basis of their electoral choice.