Private Sector Blames Fuel Scarcity As Inflation Hits 21.8%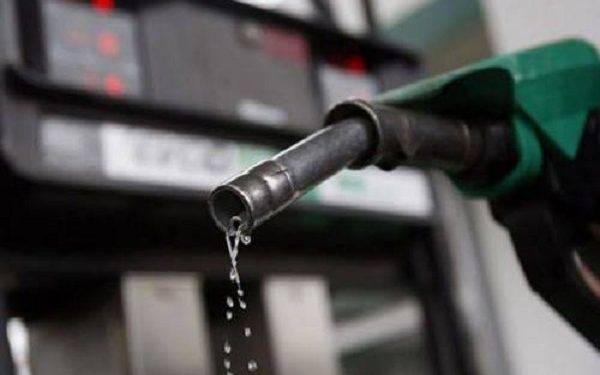 As Nigerians struggle to come out of the fuel and naira crisis, inflation soared to 21.82 per cent in January 2023.
January's inflation rate is 0.48 percentage points higher than the 21.34 per cent that was recorded in December 2022, according to the National Bureau of Statistics (NBS).
NBS revealed that January's inflation is driven by increases in the prices of food items such as bread and cereal, potatoes, yam and tuber, vegetables, and meat, and rent.
December 2022 was the first time Nigeria's inflation rate eased after rising consistently for 11 months.
While 2022 started with an inflation rate of 15.60 per cent in January, the year ended with inflation at 21.34 per cent.
NBS stated that in 2022 disruption in the supply of food products, increases in import cost due to naira depreciation, and a general increase in the cost of production drove inflation.
January 2023's inflation rate of 21.82 per cent is a 6.22 percentage point increase from January 2022's rate of 15.60 per cent. In July 2022, inflation rose to a 17-year when it hit 19.64 per cent on a year-on-year basis. It has since crossed that.
The national statistics body in its 'Consumer Price Index' for January 2023, stated, "In January 2023, the headline inflation rate rose to 21.82 per cent compared to December 2022 headline inflation rate which was 21.34 per cent.
"Looking at the trend, the January 2023 inflation rate showed an increase of 0.47 per cent points when compared to December 2022 inflation rate. However, on a year-on-year basis, the headline inflation rate was 6.22 per cent points higher compared to the rate recorded in January 2022, which was 15.60 per cent.
"This shows that the headline inflation rate (year-on-year basis) increased in the month of January 2023 when compared to the same month in the preceding year (i.e., January 2022)."
Inflation in urban areas rose to 22.55 per cent in the month under review, while inflation in rural areas hit 21.13 per cent.
Food inflation rose to 24.32 per cent because of increases in prices of bread and cereals, oil and fat, potatoes, yam and other tubers, fish, vegetables, fruits, meat, and food products.
This increase in inflation occurred despite the tightening monetary policies of the Central Bank of Nigeria. Last year, the apex bank raised interest rates as well as introduced a naira redesign policy to control the amount of cash in circulation, and curb inflation.
The CBN has since hiked the interest rate from 11.5 per cent to 17.5 per cent over a period spanning several months.
According to the CBN Governor, Godwin Emefiele, the Monetary Policy Committee will continue to increase the rate until inflation falls considerably.
He said, "We will continue to narrow the gap until we see that the negative interest rate is going towards the positive before we review the stance.
"There is a threshold we will get to before we can start moderating the increase and this will be when we see inflation numbers coming down below 15 per cent, narrowing down to 12 per cent."
The last time the inflation rate was below 15 per cent was 27 months ago, when it was 14.89 per cent in November 2020.
Also, the CBN governor had said that the naira redesign policy would be significant in reducing the rising inflation.
While briefing the diplomatic community on recent monetary policy decisions of the CBN on Tuesday, Emefiele said, "The policy is typically expected to cause deflation in the market as less cash holding reduces currency outside banks and retards money circulation."
He added, "The accompanying decline in money supply will thus slow the pace of inflation.
"Since the naira redesign policy kicked in, cash has been scarce. This has caused untold hardship on many Nigerians in the informal sector and has led to protests in different parts of the country."
Also, a persistent petrol scarcity towards the end of 2022 and in the early parts of 2023 influenced the price of goods and services in the nation.