Jandor Wants To Govern Lagos With Cameraman Experience – Fashola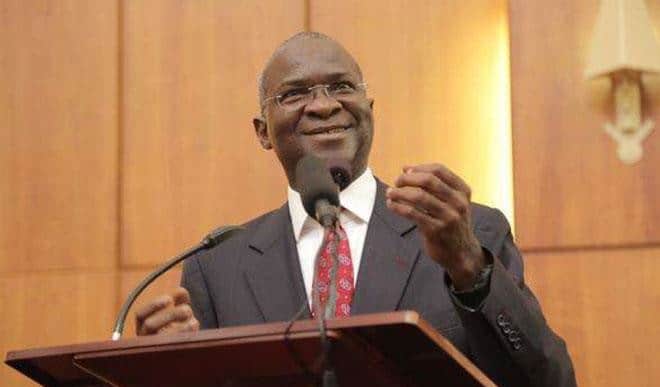 The Minister of Works and Housing, Babatunde Fashola, said on Thursday that the Peoples Democratic Party (PDP) governorship candidate in Lagos, Abdulazeez 'Jandor' Adediran can not govern the state with his experience.
Fashola hit at the governorship hopeful on Thursday describing him as a mere cameraman.
The former governor spoke during the formal launch of '10,000-foot soldiers' for the presidential candidate of the All Progressives Congress (APC), Bola Tinubu and the party's gubernatorial candidate, Governor Babajide Sanwo-Olu.
Fashola said Jandor thinks because he worked closely with him for eight years as a cameraman, he can now contest to be a governor of the state.
He urged the PDP candidate to join the ruling party to be schooled in politics.
Naija News reports that Fashola's comment was contained in a video issued today by the state's chief press secretary, Gboyega Akosile.
"I did that job for eight years. And part of what helped me was that I was chief of staff to a governor," Fashola said.
He added: "I saw it up close but even then, that was not enough. So just following a governor, being a cameraman, watching me for eight years, you think you will now be a governor? You are not ready.
"Come to our leadership school, you are not yet ready. And that is why you can see, there are adverts, they are focusing on the 51 billion that Lagos is generating but they don't see the emigrant population that is coming everywhere.
"The bigger the prosperity, the bigger the problem. So their party sees only money, they don't see the people, and they don't see responsibility. Do you want them to come and touch that money?"