Ghanaian Footballer Trapped In An Earthquake In Turkey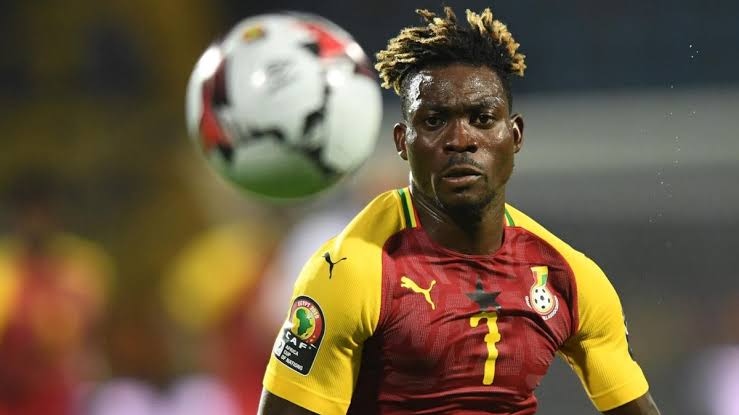 A Ghanaian footballer, Christian Atsu who was once on Chelsea's Payroll has been trapped in an earthquake in Turkey.
Since early Monday, Turkey has been bedeviled by an earthquake that has destroyed buildings across the country. The impact of the earthquake is said to be felt in neighboring countries like Syria, Iraqi, and Kurdistan.
Unfortunately for Atsu, he and some of his teammates at Turkish Super Lig side Antalyaspor were trapped in one of the affected buildings they lodged after their league game on Saturday.
According to reports, the Ghanaian footballer was among the nine other footballers and two officials from the club that was on the ninth floor of the collapsed building. The reports also claimed that the club's sporting director, Taner Savut is among the officials trapped in the building.
As of the time of submitting this report, three players and one more official have been saved, and there is a chance Christian Atsu will also be pulled out of the rubble alive.
Atsu previously played for Chelsea in the English Premier League. Despite signing with the London club, he failed to play for them and was loaned out to other Premier League teams.
The Ghanaian footballer temporarily played for Bournemouth and Everton before joining Newcastle United. After 100 games for Newcastle United, the Ghanaian international left to join Al-Raed of Saudi Arabia.
Last summer, the former Premier League star left Al-Raed for Turkey where he currently plays for Turkish Super Lig side Antalyaspor.
Christian Atsu has made 65 appearances for the Black Stars of Ghana. Hence, Ghanaians have swung into prayers for the former Newcastle star as the search operation continues.
Over 1,300 people have reportedly lost their lives in the disaster, with a further 6,000 injured, according to officials.
The magnitude of the earthquake in Turkey earlier today is said to have been 7.5, and while the rescue operations continued, another of a higher magnitude of 7.8 is said to have occurred in the country.