Keyamo Confirms Elements In Aso Rock Working For Opposition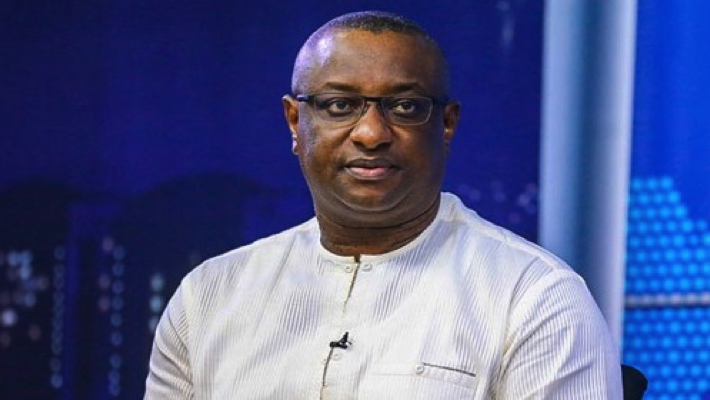 The Minister of State for Labour and Employment, Festus Keyamo (SAN), has stated that some elements in the Presidential Villa are working against the ambition of the All Progressives Congress (APC) presidential candidate, Bola Tinubu.
The Minister, however, stated that those working against the APC victory in the presidency are not members of the ruling party.
Recall that Kaduna State Governor Nasir El-Rufai had stated that some elements in the Presidential Villa were working with fifth columnists to stop the APC presidential candidate from winning the upcoming presidential election.
Keyamo, the Chief Spokesman of the APC presidential campaign council, stated that the party is not divided against itself.
He told The PUNCH that "there are elements within the system that are sympathetic to the opposition. And these may not be APC members. And so when the allegation is made about the people in the Aso Rock Villa, people don't know that when you win an election and move into the villa, you also meet bureaucrats on the ground there.
"There are directors in the villa who are not members of a political party. So everybody in the villa is not an APC member. But the public does not know this.
"They are people who normally function like technocrats within the villa. When you move in, you'll see them there. They are permanent staff, civil servants who ensure continuity.
"However, the opposition has been wishing and praying for a crisis to strike us. So once they hear anything like this they say 'e don happen.' It's a lie. It is not indicative of any crisis we're having."
He said what most people do not realise is that government policies are developed and implemented by 95 percent of people who are not party members.
According to him, when you have a government, 95 percent of the people in that government who implement policies are not members of the political parties, they are bureaucrats who are already on the ground.
Keyamo said: "When you have government policy, all you have is, for example, a minister who is a political appointee and is a member of the party most of the time.
"One or two Ministers may not be members of the party. They may just be technocrats. But most times, they are members of the party. And then we have some heads of agencies that may not be members of the party but are political appointees.
"Below that stratum of political heads, you now have permanent secretaries, directors, and so many civil servants who are not members of the political party.
"When you accuse a system of trying to frustrate a government policy or making sure it does not function, it is not necessarily the political party you are complaining against. It does not indicate that APC is turning against itself. No, it is not."