There Is A Plot To Assasinate Atiku In SouthEast And Blame It On Peter Obi's Followers – IPOB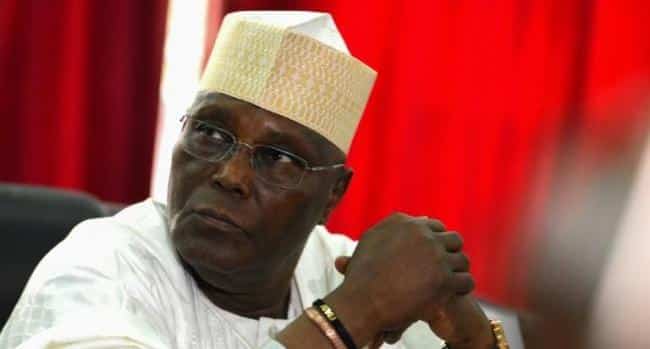 The Indigenous People of Biafra (IPOB) has alleged that its intelligence unit, M-Branch unravelled a plot to assassinate the presidential candidate of the Peoples Democratic Party (PDP), Atiku Abubakar.
Speaking via a statement on Sunday, IPOB spokesperson, Emma Powerful stated that Atiku would be murdered in the southeast and the followers of Peter Obi, the Labour Party and IPOB would be blamed for it.
The proscribed group claimed that certain politicians were planning to use the alleged assassination to cause a crisis in the country against Ndigbo and IPOB.
His statement reads: "In view of the state-sponsored insecurity ravaging Nigeria, we, the global movement and family of the Indigenous People of Biafra (IPOB) under the command and leadership of the great liberator Mazi Nnamdi Okwuchukwu Kanu wish to alert the public on the intelligence report at our disposal of plans to attack Alhaji Atiku Abubakar in the South East and blame it on IPOB, ESN or the presidential candidate, Peter Obi's supporters, the Obidient group.
"IPOB intelligence unit, the M-Branch uncovered a plan by some unscrupulous politicians to cause crises in the country against IPOB and Ndigbo all over the country.
"This group is planning to assassinate Atiku Abubakar in the southeastern part of Nigeria and claim it is done by unknown gunmen, ESN/IPOB, or the Obidient group."