Call Me A Bastard If You Don't End School In Eight Years – Tinubu Tells Students (Video)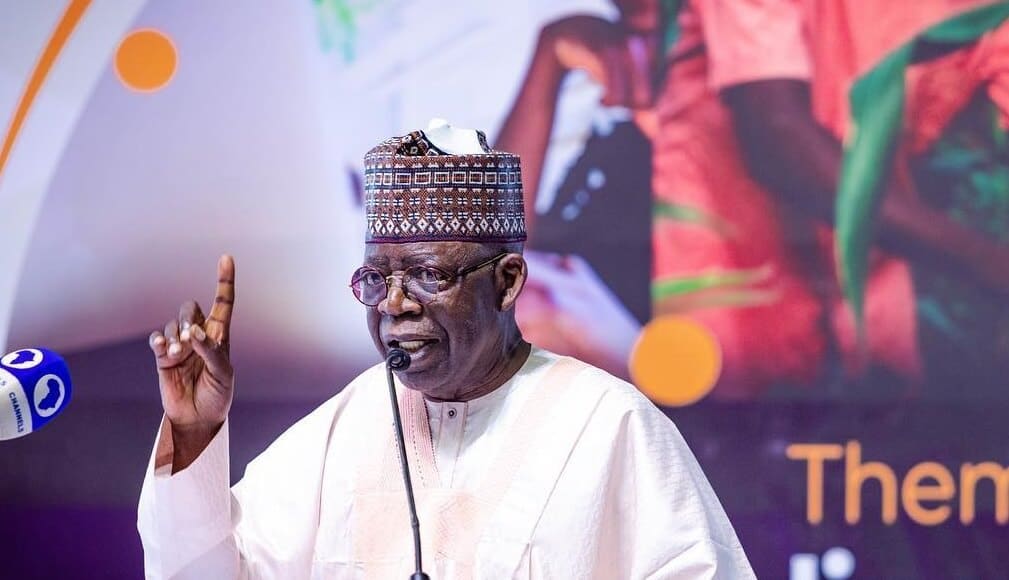 The presidential candidate of the All Progressives Congress (APC), Bola Tinubu was in Osun State on Thursday for his presidential campaign.
Tinubu, while addressing supporters of the APC at the APC presidential campaign rally on Thursday in Osogbo, spoke on his plan for education.
The former Governor of Lagos State, who spoke in the Yoruba Language in a video spotted online, said Nigerians who have not gained admission and the ones who have gained admission can call him a bastard if they stay in their institutions for more than eight years.
The appropriate years for higher institutions is four years, while courses like Engineering, Agriculture and some others spend five years in school.
The APC presidential candidate probably had a plan of saying four years and not eight years.
Speaking during his presidential campaign, Tinubu said, "for those that have not gained admission and the ones that are in school, you can call me a bastard if you spend more than eight years in school, you would use eight years to study."
Watch the video below:
'We Installed Them, We Will Succeed Them' – Tinubu Takes Swipe At Buhari Govt Again
Tinubu has again expressed confidence about winning the 2023 election.
Tinubu during his speech at the APC presidential campaign rally on Thursday in Osogbo, Osun State took a swipe at the government of President Muhammadu Buhari while expressing confidence in becoming the next Nigerian leader in 2023 despite the opposition against his candidature.
According to the former Lagos State Governor, the current administration wants to cause discomfort but notwithstanding, he would win the February 25 presidential election.