Jandor Reels Out Plans For Lagos If Elected As Gov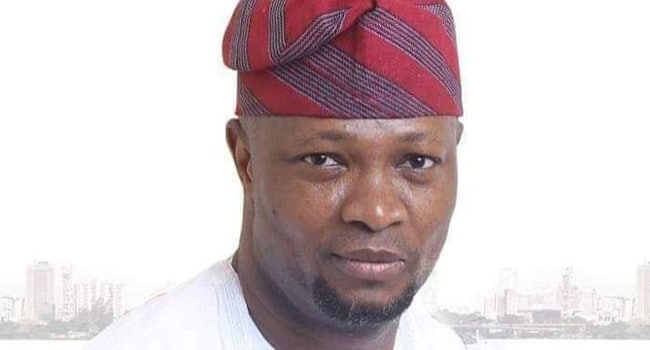 The governorship candidate of the Peoples Democratic Party (PDP) in Lagos State, Abdul-Azeez Adediran, also known as Jandor, has outlined his plans if elected as the next governor of the state.
Naija News reports that the PDP chieftain, during the Platform debate for Lagos governorship candidates on Sunday, said if he is elected as governor, louts in the state who are better known as 'area boys' or 'agberos' would become tools of positive impact in his government.
According to him, security would be improved in the state by doing so, especially around corridors where there are garages.
Jandor noted that "I have said it over and over again; I can convert them (area boys) to be tools but a positive one for that matter, especially the ones we handed our motor parks to in the name of the garage. You will observe that whenever there is traffic in that corridor you will see people going to rob our people within that corridor.
"So, I will say to whomever that is in charge of that garage that the day I see anybody robbing people in this corridor that is the day I am going to take the garage away from you. You will see that they will sit up because they are making money in that garage, they wouldn't want to lose that. That is one tool we can convert them to."
In his outline, the Lagos PDP governorship candidate disclosed how he will introduce what he called intelligentsia community policing, an outfit that would aid the government in the collection of information from people everywhere in the state to equip them in tackling security breakdowns.
Jandor, who said his government would build trust with the people to guarantee accurate information, explained that the best way to tackle insecurity in the state is to go preventive as against running after the criminals when crimes happen.
He continued by saying with the right information, at the right time, the government can always step in to prevent any form of insecurity.
Stating his plans about how to decongest traffic, which is a major Lagos challenge, Jandor explained that some of the areas with traffic bottlenecks don't require infrastructural renewal but the government will.
He said that many intersections that witness constant traffic jams only need to be cleared and traffic will flow freely, adding that all the intersections in Lekki-Epe Expressway need to have flyovers and that he will do it if elected the governor.
As part of his plans to reduce out-of-school children, Jandor pledged to partner with the 5,000 registered private schools in the state, churches and mosques to tackle the menace.