'Our Wives Selling Garden Eggs, Carrots, Roasted Corn, Need Naira' – Tinubu Makes Fresh Statement On CBN Deadline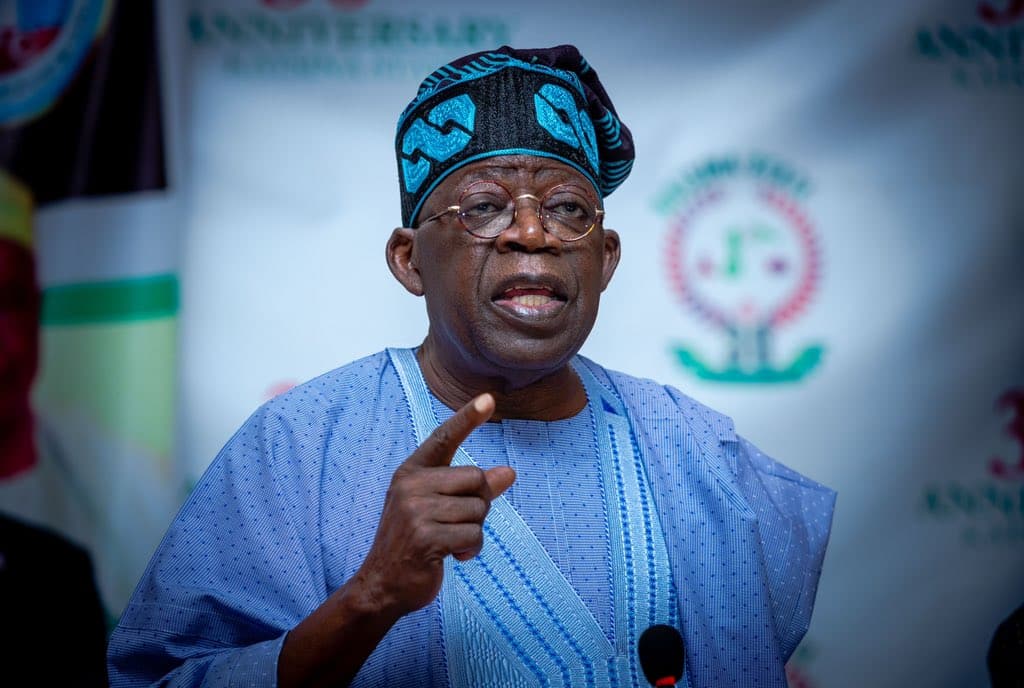 The presidential candidate of the All Progressives Congress (APC), Bola Tinubu has made a fresh statement on how the Naira swap policy would affect the average Nigerian.
Speaking on Sunday in Edo State at the palace of the Oba of Benin Oba Ewuare II, Tinubu pointed out that "some of our cousins, our wives selling garden eggs, carrots, roasted corn" need the Naira.
He, therefore, commended President Muhammadu Buhari for giving approval to the Central Bank of Nigeria (CBN) for the extension of the swap from old naira notes to the new ones.
According to Tinubu he and other stakeholders needed to intervene and appeal to President Buhari for the deadline to be shifted in the interest of Nigerians.
He noted that the lobbying for the extension is part of the reasons he arrived late for the interaction with political leaders, social groups and professionals in Edo State.
The APC candidate presented the plans he has if elected as President in the February elections, adding that if he wins, he would ensure the Benin artefacts are returned and develop the rich mineral resources in Edo state.
He said: "My coming late is not intentional, it is because of the national politics.
"Some of our cousins, our wives selling garden eggs, carrots, roasted corn, they need money and they need Naira.
"In the process, if Naira is cancelled the way it is and we fail to intervene, we have failed in our duties.
"We have been on this for three to four days and suddenly today, when the President said okay out of great respect he will consider our request for an extension, we were happy.
"I was running back and forth on this and calling him, so that is what we have been doing.
"Hopefully, even though we didn't get all that we wanted, we got an extension by a number of days."
My Plans For Benin
Speaking further, Tinubu highlighted his plans if elected as President of Nigeria, promising that Edo State will become a great economic hub under his watch.
He said: "Benin is the economic centre of this region rich in resources, rich in gas.
"We are working on West Africa gas that will sell in Europe. We would have been making money in this country today if those who said they want power and ruled for 16 years; if they had thought about this, we would have been better
"Nigeria would have been selling gas and the development for Edo would have been different.
"I assure you we are going to mend all those anomalies and Edo will be a centre of economic activities for all."
For the artefacts, Tinubu promised to continue to give the necessary support for their return and safe keeping.