Ganduje Makes U-turn, Says Kano Ready To Receive Buhari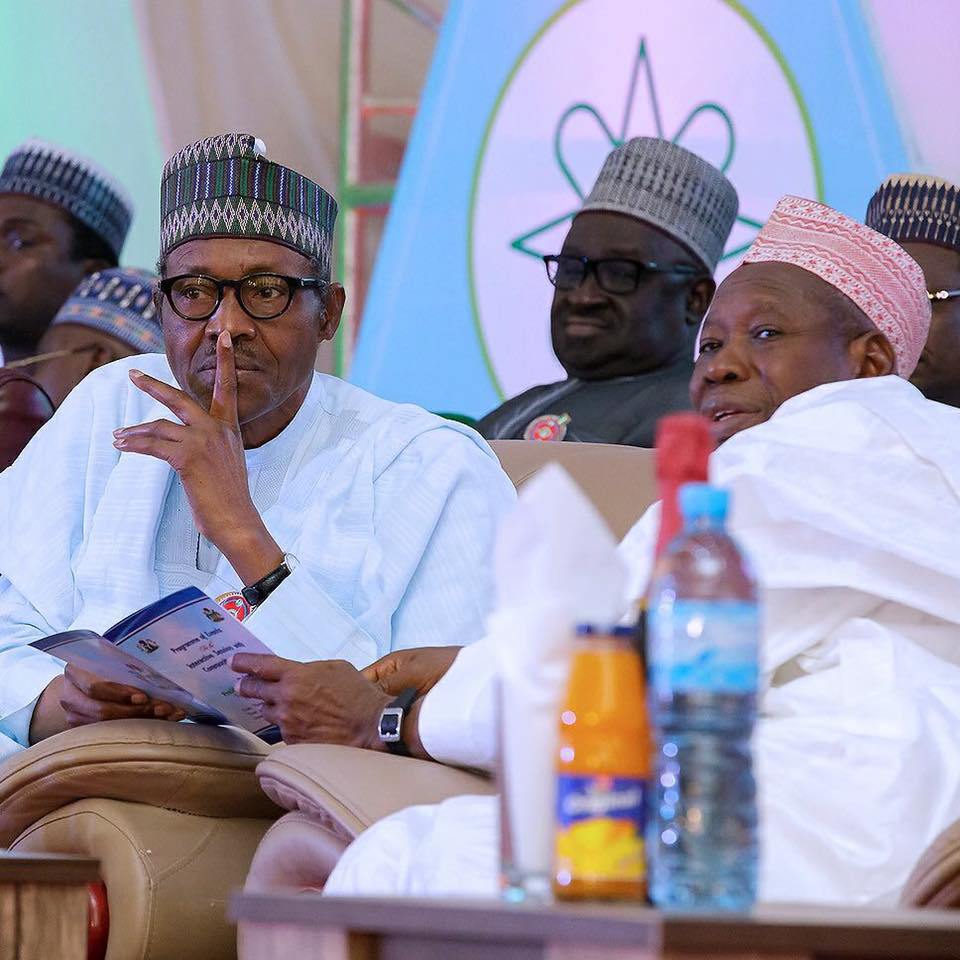 Governor Umar Abdullahi Ganduje of Kano State has back tracked, saying the state is now ready to receive President Muhammadu Buhari.
Naija News recalls that the Kano State government had written to the president seeking a postponement of the visit over the "suffering" caused by the deadline for the old naira notes.
However, the Central Bank of Nigeria (CBN), in a statement on Sunday, announced that it has extended the deadline for the validity on the old naira notes till February 10.
Speaking to newsmen on Sunday after leading a delegation to Daura, Katsina State, to meet Buhari, Ganduje said the president can now come to the state to commission some projects.
"We are very much ready to receive him and we have a lot for him to commission, including federal government projects and state government projects. They are state-of-the-art projects," he said.
According to the governor, the state is satisfied with the president's response to the concerns raised over the visit.
Ganduje said: "Seeing is believing. You can see that I have led a powerful delegation from Kano state on the issue of new naira notes and we have seen Mr. President.
"We have laid the complaints of the Kano people and we are very happy. He explained to us and also he assured us that the time is extended and the quantity of new naira (notes) will increase so that the suffering of the people will be reduced.
"We informed him that Kano is the most populous state in the federation and also the commercial nerve centre of the northern part of Nigeria, second to Lagos.
"But in terms of cash transactions, Kano is higher than Lagos because Lagos has gone far in terms of cashless society, cashless transaction.
"But Kano state being comparatively a rural state, so to say, still we have 24 local governments without banks. Most of the banks are concentrated within Kano metropolis.
"So, you can imagine the suffering of the rural areas, rural people in terms of cash transaction. But we are happy that the time has been extended and also the quantum of the naira notes will be increased.
"So, we are so grateful to the president for effort."