APC VP: How Shettima Housed Notorious Terrorist, Kabiru Sokoto – Naja'atu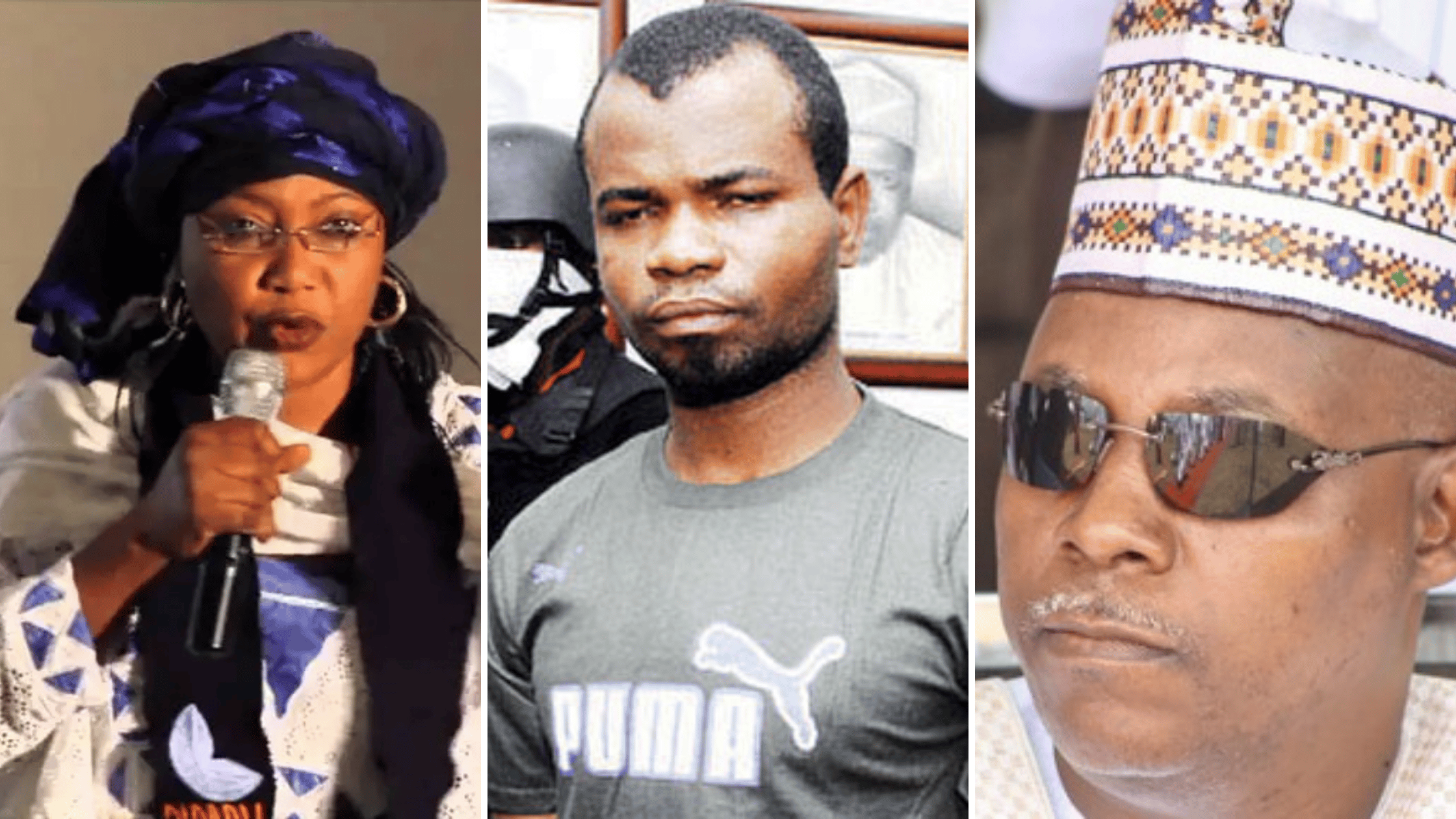 A former director in the presidential campaign council of the All Progressives Congress (APC), Naja'atu Muhammad, has recalled how a notorious terrorist kingpin, Kabiru Sokoto, was arrested at the house of former Governor of Borno State, Kashim Shettima.
Recall that Naja'atu dumped the APC last weekend after resigning from her position as the Director of the Civil Society directorate of the party.
The Kano State-based politician declared her allegiance with the opposition Peoples Democratic (PDP) and has since been pointing accusing fingers at her former party.
Speaking during her session with Arise News morning show, Naja'atu said Nigerians must not forget so soon how Sokoto was arrested about a decade ago at the Borno State Governor's Lodge by operatives of the Department of State Services (DSS).
Naija News reports that Shettima was a sitting Governor in Borno State at the time Sokoto was apprehended.
Speaking today about the forthcoming 2023 elections, Naja'atu said it is worrisome that someone who a terrorist was found in his care is picked to run a Muslim-Muslim ticket alongside former Governor of Lagos State, Asiwaju Bola Ahmed Tinubu.
She lamented the spate of insecurity under the APC administration which she had just left.
She said: "Concerning security, you must have an enabling environment to do anything. So you cannot take someone that is virtually senile and another person that has been associated on several occasions with funding terrorism, Kashim Shettima."
Naja'atu warned Nigerians not to forget that Kabiru Sokoto was one of the most wanted terrorists, and he was found and arrested in Shettima's house.
Naja'atu said: "Let us understand and not forget that this terrorism, banditry, is a multi-million dollar industry because it takes a lot of money on the defence budget.
"It has a lot to do with the sales of drugs, mining and illegal bunkering and illicit mining. And look at the areas that are generally affected by this. Take the Northeast, for instance. In the Northeast, you have the Blue Diamond, a strategic mineral.
"You have oil in the Chad basin that is being explored now but illegally. You have Zamfara; if you go to Zamfara, the state has more gold than Ghana.
"Zamfara's gold is traded in Dubai and other parts of the country. There is a market called Nigerian Gold in Dubai. So who is doing this mining? most times they are the governors, the people in power; they do it with foreign machinery.
"She alleged further that every container that comes from China ends up in Zamfara. "You know why? because in Zamfara, the soil in the state has all the strategic minerals you can think of.
"So they need to displace the people to allow them to continue their mining. These people have been severely accused of harbouring terrorists, even recently.
"Why should Shettima be visiting, along with his governance and making solidarity with a police officer that has been tried for drug trafficking? why?"
Naja'atu stressed that Nigerians must retrieve their country in 2023 and stop these things from happening.
Watch her interview on Arise News below: