Will Igbos Get Presidency In 2023 Or 2031? Soludo Another Okorocha In Disguise
In less than 40 days to the February 2023 election, there are uncertainties about the Igbo producing a president or waiting till 2031, especially as the political space continues to witness bickering and fierce contestations among the country's diverse ethnic groups on whose turn it is for the presidency.
However, some Nigerian youths, within a short time, rose and formed a movement called 'Obidient' void of ethnic bigotry and concerned about a competent presidential candidate whose purpose is to save the 'bleeding' country, struggling to survive not only in managing society but also in improving the socio-economic conditions of the people.
While other rival political parties claim the 'Obidient' movement consists of young people who lack political ideologies, these exceptional Nigerian youths reiterate the decision to take back the country from old leaders by coming out en mass to vote out the two major parties, Peoples Democratic Party (PDP) and All Progressive Congress (APC)
Whose Turn For Presidency?
The APC presidential candidate, Bola Tinubu, has claimed 'it is his turn' to be president and deserves to succeed President Muhammadu Buhari based on his antecedents.
He claims to have served the country for over 25 years and helped many people achieve their political ambitions, including Buhari, because without him, the latter would not have become the president in 2015.
The 'It is my turn' entitlement has been faulted by many political gladiators stating it is a wrong leadership attitude for Nigeria.
However, prominent socio-political groups from different parts of the country, including Afenifere, Pan-Niger Delta Forum (PANDEF), and the Southern and Middle Belt Forum (MBF) insist the Igbo should produce the president of Nigeria in 2023 for equity, justice, and fairness.
Soludo Another Okorocha In Disguise
However, Anambra State Governor, Charles Soludo, during an interview, described the present value of investments made by the Labour Party (LP) flagbearer, Peter Obi, while he was governor as worthless and followed it up in a long article attacking him, insisting Obi can never win the 2023 presidential election.
Similarly, Nigerian business mogul, Arthur Eze also backed Soludo's statement saying he is not in support of the presidential bid of Peter Obi.
Eze said when the time is right for the Igbo presidency, stakeholders in the Southeast would back Soludo and the duo endorsed the PDP candidate, Atiku Abubakar.
However, Soludo's action contradicts the assurance the former governor of Imo State, Rochas Okorocha gave to Igbos in 2015 about producing a president in 2023 if they support Buhari.
He said: "if Igbo supports Buhari and Buhari wins, in 2023 Ndigbo will have the right to demand Igbo Presidency.
"Those who love the Igbo nation must vote for President Buhari because if we miss this chance we may not get the presidency even by 2023 or 2031."
Amidst the happening in the political space, Okorocha has remained silent, while Soludo has continued to drum support for Atiku.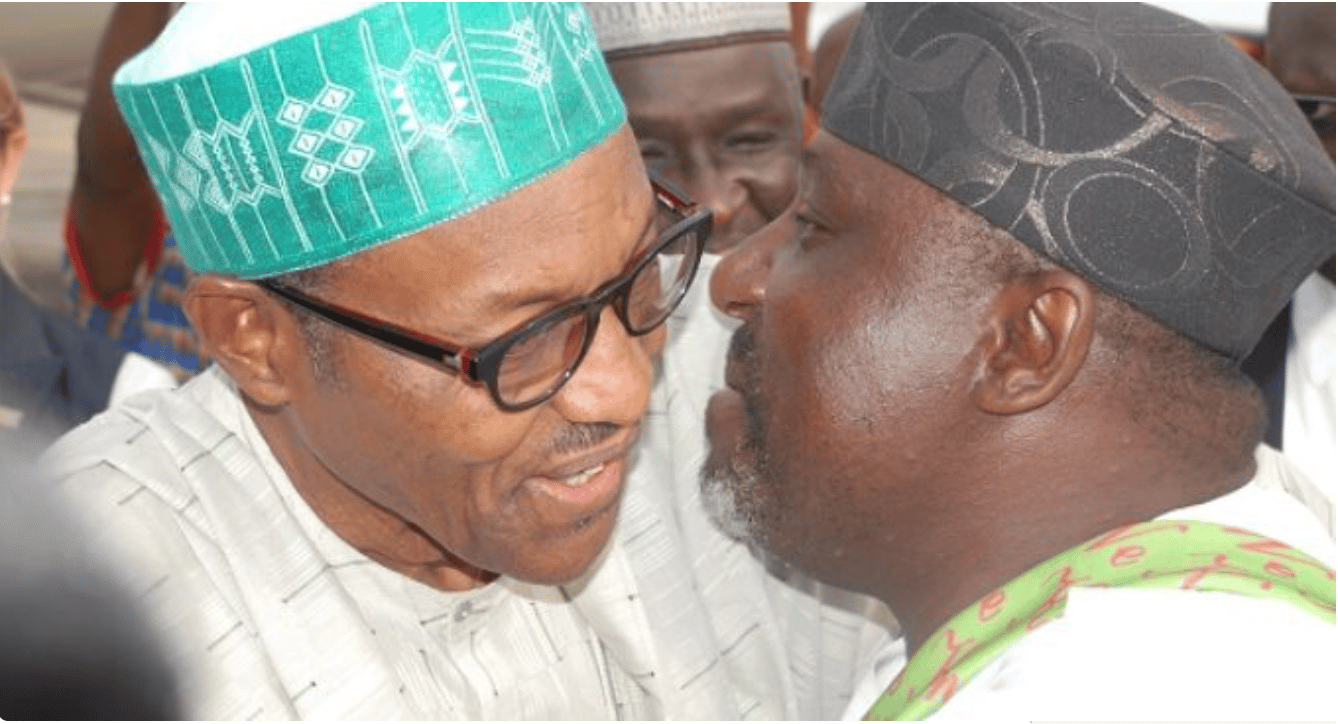 Give Obi, Southeast Presidency On Merit
In an exclusive interview with Naija News, veteran Nollywood actor, Chiwetalu Agu said Peter Obi is competent, noting that Southeast should be given the presidency on merit.
According to him, the LP flagbearer's focus on managing resources unlike other political office holders earned him criticisms from Soludo and Authur Eze.
He said: "Give to Obi and SouthEast on merit. A region waxing stronger and stronger on merit no federal support on commercial air transport, departure, and arrival airport vehicles, federal roads like in Ebonyi constructed by the state government, Keke with solar panel, Z600manufactured by Dr. Ezekiel lzuogu, manufactured by UNIZIK Students, etc.
"Obi has been seen not to be a man carved out for FIRE  FOR FIRE. He's focused on how to manage the over-flowing resources that have been over-squandered since the first coming of Head of State Buhari when, as a journalist, Onyeka Onwenu wrote for NTA "SQUANDERING OF RICHES". She wasn't allowed to continue working for NTA. The Federal Govt of that time got scared of such investigative journalism."