Sowore: When You Become President We Will Leave This Country – Abdusalami Laments As He Begs For Forgiveness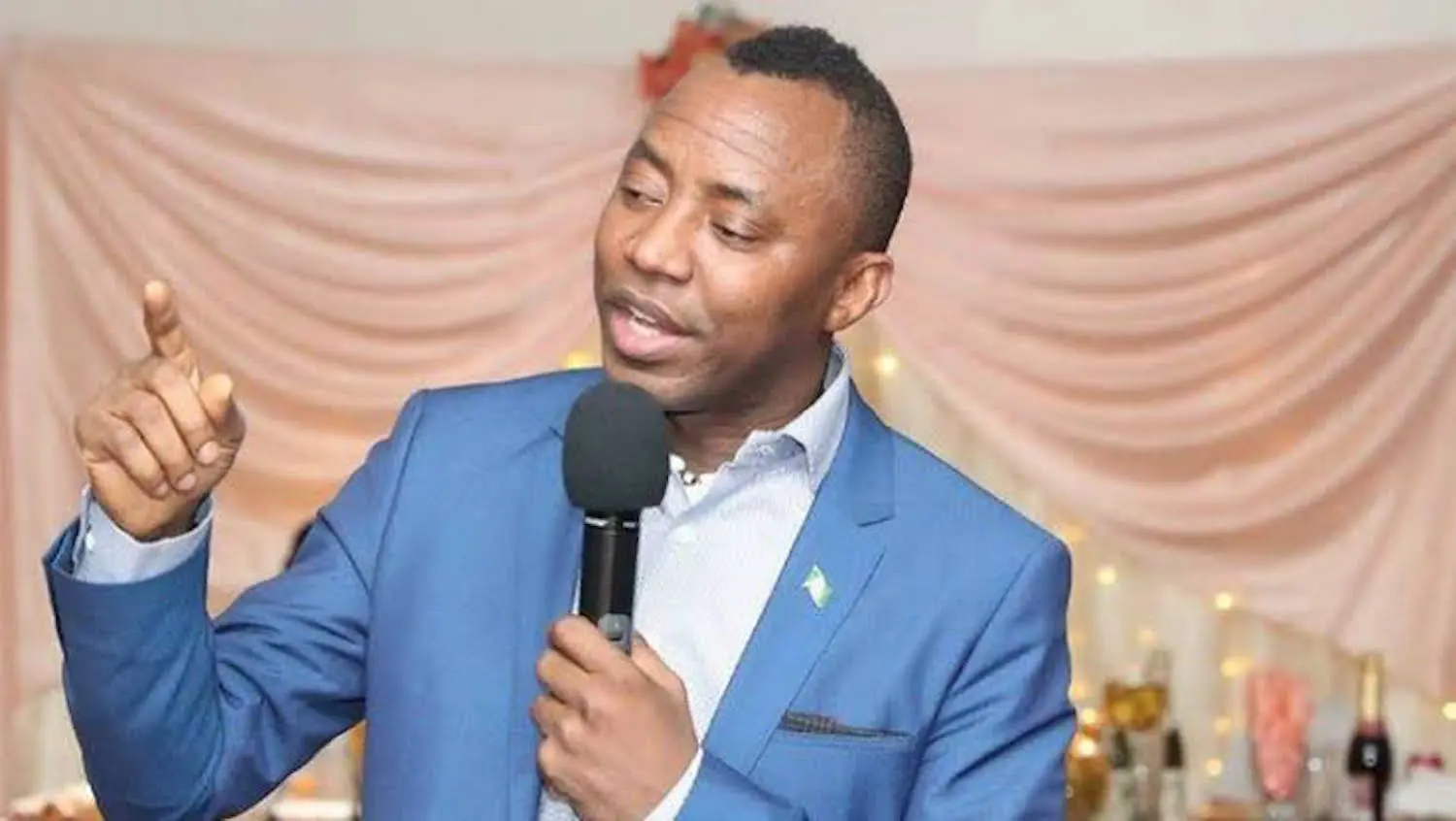 Former Head of State, Gen. Abdulsalami Abubakar (retd.) has pleaded with the  presidential candidate of the African Action Congress (AAC), Omoyele Sowore, to set aside his grievance between him and his counterpart in the Action Alliance (AA), former Chief Security Officer to late General Sani Abacha, Major Hamza Al-Mustapha (retd.)
The plea is coming after Sowore stated that it would be impossible to politically agree with Al-Mustapha.
The AAC flagbearer explained that his disagreement with Mustapha is political and can be traced back to the June 12, 1993 incident in which the election of Moshood Abiola was annulled.
Sowore shared his grievance while speaking at a peace meeting of presidential candidates in Abuja on Friday.
The AAC presidential candidate also said he could not agree with the Chairman of the National Peace Committee.
Reacting during the event, Abdulsalami said, "I think you (Sowore) carry so many ideas. By the time you become the President of this country, some of us will leave this country."
Abdulsalami thereby pleaded with Sowore to "let bygones be bygones."
'Troublesome Interloper' -Momodu Slams Keyamo
The Director of Strategic Communications of the Peoples Democratic Party (PDP) Presidential Campaign Organisation, Dele Momodu, has described the Spokesman of the All Progressives Congress (APC) Presidential Campaign Council, Festus Keyamo, as a "troublesome interloper".
Momodu stated this while reacting to the court case instituted by Keyamo against the Peoples Democratic Party (PDP) presidential candidate, Atiku Abubakar, over the allegation of using Special Purpose Vehicles (SPVs) to siphon public funds between 1999 and 2007.
In an interview with Nigerian Tribune on Friday, Momodu said the Minister of State for Labour and Employment is looking for attention for calling for the arrest and prosecution of the former Vice President.
He asserted that Keyamo's attitude as a spokesman of the APC PCC has done more damage to the party's presidential candidate, Bola Tinubu, than to Atiku, adding that his principal cannot be compared to Tinubu.
Momodu stated Keyamo's "gutter language and behaviour" have always called for his attacks against Tinubu, whom he described as his friend, adding that his duty is to defend Atiku.
He said: "I'm not in a position to speak about legal issues. As far as I'm concerned, Festus Keyamo is just a troublesome interloper who is looking for attention at all times. And what he has done with that is he has done more damage to Tinubu than to Atiku.
"Senator Dino Melaye spoke on a television Programme and brought new insights to the issues because a lot of people who were not looking at it that way started seeing Tinubu in another light. What Dino said was that Nigeria cannot have a president who is a Pablo Escobar and a Vice President who is Osama bin Laden.
"So, I don't like it if I have to wrestle with a pig but he's decided that that's what he wants. Atiku has told us frontally and clearly that he wants to run an issue-based campaign and you can see him. If you like slap him, he can turn the other cheek. That's him, otherwise, he would have replied Baba Obasanjo long ago.
"That is why that misperception was able to stick with him. But it is in the character of Fulani. They don't make noise. A lot of us make noise about a lot of things whether we know the truth or we don't know it; whether we have the facts or we don't have it. We just like to whip up all kinds of things."
The PDP chieftain described the court case instituted by Keyamo and the ruling party against Atiku as a waste of Tinubu's money.
He added that despite a series of allegations against Tinubu, Atiku and the PDP chose to remain silent about it.