Court Gives Marching Orders Concerning Korra Obidi and Justin Dean's Children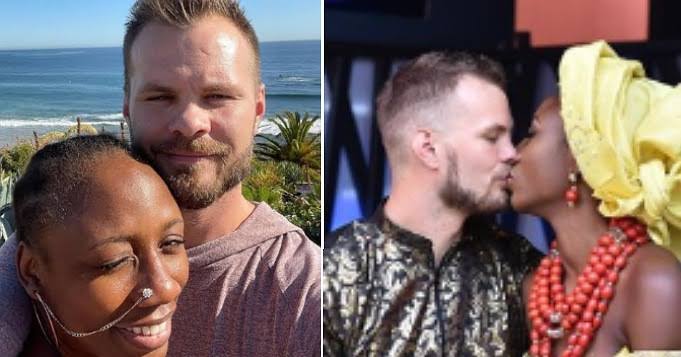 Korra Obidi and her ex-husband Justin Dean have been barred from posting visuals of their children on social media by a court in California, United States.
Naija News reports that the duo broke up in March, 2022 a week after their second daughter Athena was born and have been in court for a while fighting over the custody of their children.
Korra recently revealed that Justin filed another suit seeking full custody of their kids.
The mother of two lamented that her ex-husband is constantly trying to use her kids as a pawn in frustrating her.
In a recent development, a document dated January 19th 2022, making the rounds on social media has shown that both parents have been forbidden from sharing videos, photos or live-stream of their children or any content that have their children in it on social media until further notice.
Part of the United States court order read, "Neither party may post any videos, photos or live-stream the minor children on any social media platform nor allow the minor children to appear in any picture, video or live-stream posted to any social media platform without further Court Order.
"Neither party may take video, photos or live stream any interaction between the parties in this matter until further Court Order."