2023: Obasanjo, Ortom Justify Their Endorsement Of Peter Obi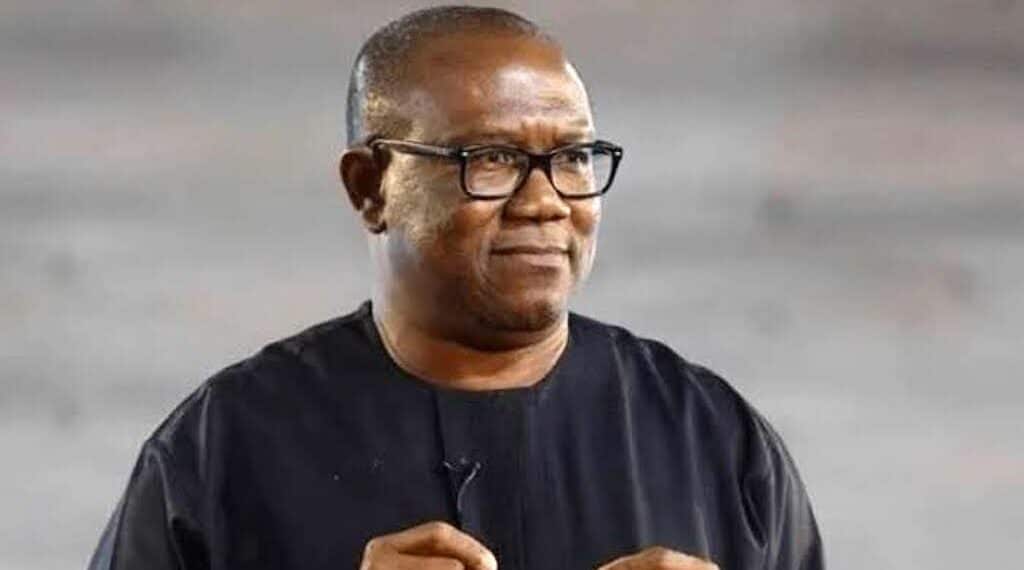 Both former, President Olusegun Obasanjo and the Benue State Governor, Samuel Ortom who have endorsed the Presidential Candidate of the Labour Party (LP), Peter Obi have come out to justify their endorsement of him.
Naija News gathered that both men at different engagements on Thursday gave reasons why they endorsed Obi.
While the former president at an interactive session of the Experiential Leadership in Africa (TEL-Africa), held in Abeokuta the Ogun State capital said God would punish him if he failed to do the right thing, the Benue State governor also said even though Obi is not perfect, he possessed the qualities of the kind of leader Nigeria needs at this point in time.
It was learnt that Obasanjo during the TEL-AFRICA forum which was theme 'Executive Decisions, Indecisions, and Leadership Development in Africa,' said only "unpatriotic and bad Nigerians" will vote for a candidate with bad character in the forthcoming general elections.
Hitherto now the former president in his New Year message to Nigerians, entitled 'My appeal to all Nigerians particularly young Nigerians,' which stirred so many controversies from other political parties and quarters openly supported Obi.
However, at yesterday's engagement, he said he did not use the word "endorse" in his letter, but he only gave his opinion on the candidates.
According to him "Whether the letter is open or not open, what I believe is that I will be punished by God if I know what is right and I did not put it where it should be.
"The word I used is that one particular candidate has an edge, taking everything together and I take character, I take track record, I take vision and I take what you see in this man as a child of God.
"I said they all claimed to be my mentees and of course I won't deny that, but if you are my mentee, they must also admit that I know them a little bit and if I then know them a little bit, I must be right to say.
"I don't know why people are. I have done this in the past before for President Buhari. I said President Buhari does not really understand economy and that is true and you have seen it. I wasn't running him down, that is what he is and he himself will admit that.
"I said his (Buhari) understanding of foreign affairs is also very little because when he was Military Head of State, he said his frontline does not go beyond the borders of Nigeria, that is a pity.
"But what then do you have, I wrote a letter almost six and a half pages and then only one sentence.
"Why should you as a Nigerian vote for somebody that the character, the reputation, the life of which you do not want your own children to be?
"It is either you are wicked, you are unpatriotic or you are really, really a bad citizen of this country and then if this is who you are, what do you want God to do with you and that is the way I see it.
"For the last three days, I have about 35 youths who I have been talking to and they all told me that education, security and corruption are what they are concerned about, the question is who then can do it?"
Naija News also understands that similarly, Ortom who appreciated the former president for his boldness to support Obi while featuring in an interview with pressmen was quoted by Vanguard to have said "So, here is someone that is looking ahead and wants the best for our country, Nigeria. Today, he has recommended Peter Obi.
"Honestly, if I were not in PDP, I would have been the one at the forefront of carrying Peter Obi's bag and campaigning for him because so far, he is the best material.
"He is what this country needs to get things right. Somebody with clean records. That is not to be questioned, though nobody is perfect. Nobody is God, no human being is God. But here is somebody who has distinguished himself.
"So, if I were to offer advice on the best material for president, I will tell you that it is Peter Obi. But it is Obasanjo, a great patriot.
"He made some mistakes, especially on the issue of third term that came, otherwise, nobody should contest the integrity and patriotism, forthrightness and also the zeal to see a greater Nigeria more than President Obasanjo."