Unemployment: FG To Launch Labour Statistics System – Ngige Reveals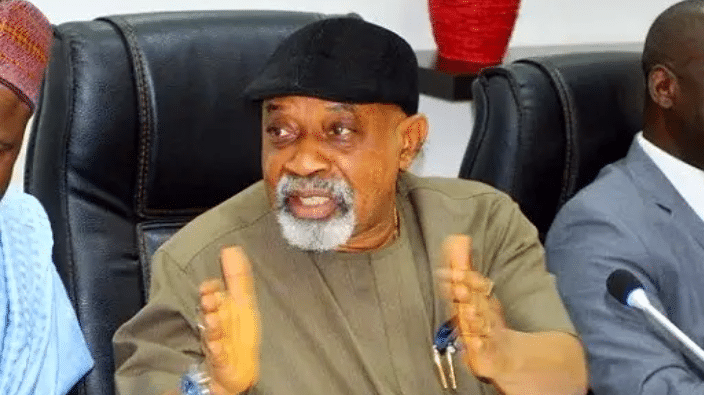 The Federal Government has disclosed that plans are underway to launch a labour statistics system as a means of tackling unemployment in the country.
Naija News reports that the Labour and Employment Minister, Chris Ngige, made the revelation in Abuja on Wednesday when he told pressmen that the system was a means to link unemployed Nigerians at home and abroad to employers on the same platform.
Ngige explained that the move is a way of tackling the unemployment rate in the country, noting that just like in the United States (U.S.) where the Department of Labour issues statistics to tackle unemployment, the Nigerian government too would do the same.
The minister in a statement signed by the Head of Press and Public Relations, Olajide Oshundun disclosed that the system would be ready for launching in a month or two.
According to him, "In our electronic labour exchange system, people looking for work and recruiters can enter the system. We do cross-matching and people are employed. This is the facilitation of employment."
While recalling how the ministry established a labour exchange system for merging and cross-matching labour supply and demand, Nigige submitted that the ministry had been involved in some international projects with foreign partners.
"But over time, it is not funded. You don't also blame them. Everybody wants to build bridges and airports and go. But they forget that with labour statistics and matching, you can fight unemployment. With that, you know who is where. And people abroad, especially those with specialities who want to come back, can enter that system to know where to apply for jobs," he added.
Speaking further, the minister revealed that it was the first time, America was putting up a grant for women and children in Nigeria and Liberia.
He stated that "For children, they are doing that to stop child labour. You know child labour is a kind of poverty. People who ask their children to go to mines are looking for money from those miners. It is the same thing with hawking. Children are on the streets hawking while others are in school. They are in the streets hawking to make ends meet. The same goes for cocoa plantations. We are fighting child labour.
"The American government has agreed to assist us. We have two programmes: one is for $5 million and another one for $4 million and is specific to Nigeria for areas where granite, columbites and others are mined. We have not been loud in announcing them because we don't want the American government to withdraw. When the programmes take off, we can announce."
The minister said a Nigerian implementer had been appointed for the programmes while the International Labour Organisation (ILO) would render technical assistance.
He said the ministry had finished the validation of new laws and sent the Bills to the National Assembly for legislation and passage, among them the upgrade of the Industrial Arbitration Panel (IAP) to a full-fledged commission.
"We are hopeful to get the National Assembly to pass the bills before the end of February," Ngige noted