Pastor Bakare Reveals How 2023 Election Is A Reminder Of Nigeria's Disunity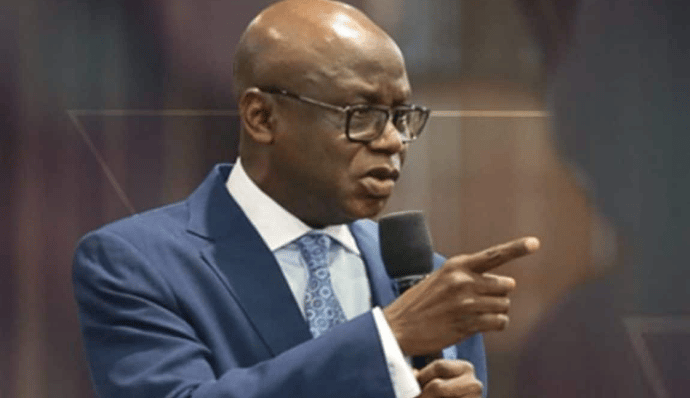 The founder of the Citadel Global Community Church also known as The Latter Rain Assembly, Dr. Tunde Bakare has revealed how the forthcoming presidential election is a reminder of Nigeria's disuniting.
In a State of the Union address at his church in Lagos on Sunday with the theme "Bridging the Gap Between Politics and Governance", Tunde Bakare, who is a former presidential aspirant under the ruling All Progressives Congress, said the country has not answered the questions about the reintegration of the nation four decades after the civil war.
Bakare stressed that the fact that the three major presidential candidates in the forthcoming election are from the three major ethnic groups and geopolitical zones of the country has further exposed the disunity of the country and made it more fragile.
According to the pastor, the electioneering campaign has shown that the three major candidates have large followers from their regions who often attack themselves to remind the country of its disunity.
Pastor Tunde Bakara said, "As we brace ourselves for the 2023 elections, we are confronted with memory joggers that bring us face to face with the lingering effects of these and other dark chapters of our history. When one takes a close look at the presidential race, one cannot but observe that the divisive forces that have defined our paths have converged as though reminding us that we as a nation are yet to fix the broken foundations.
"First, we are confronted with religious and ethnic memory joggers for the first time, so the First and Second Republics, our political process has thrown up three rather than two major contenders for the presidency, as it was in the first and second republics.
"Each of the three has a support base in one of the three main regions that constituted the geopolitical foundation of our country, namely, the North, the West, and the East mirror in the ethnic origin of each candidate. We support bases, largely regional, and we drumbeats of ethnic confrontation sounding loud and clear. We are faced with a stark reminder that we have merely papered over the cracks of the regional and ethnic fault lines in our political history.
"Secondly, five decades after the end of the Civil War, unanswered questions about our national reintegration, continue to stare us in the face, even as the true political inclusion of the South East remains a strong imperative in our quest for nationhood."