'This Emi Lokan Politics Is Bad' – Tunde Bakare Opens Up On 2023 Presidency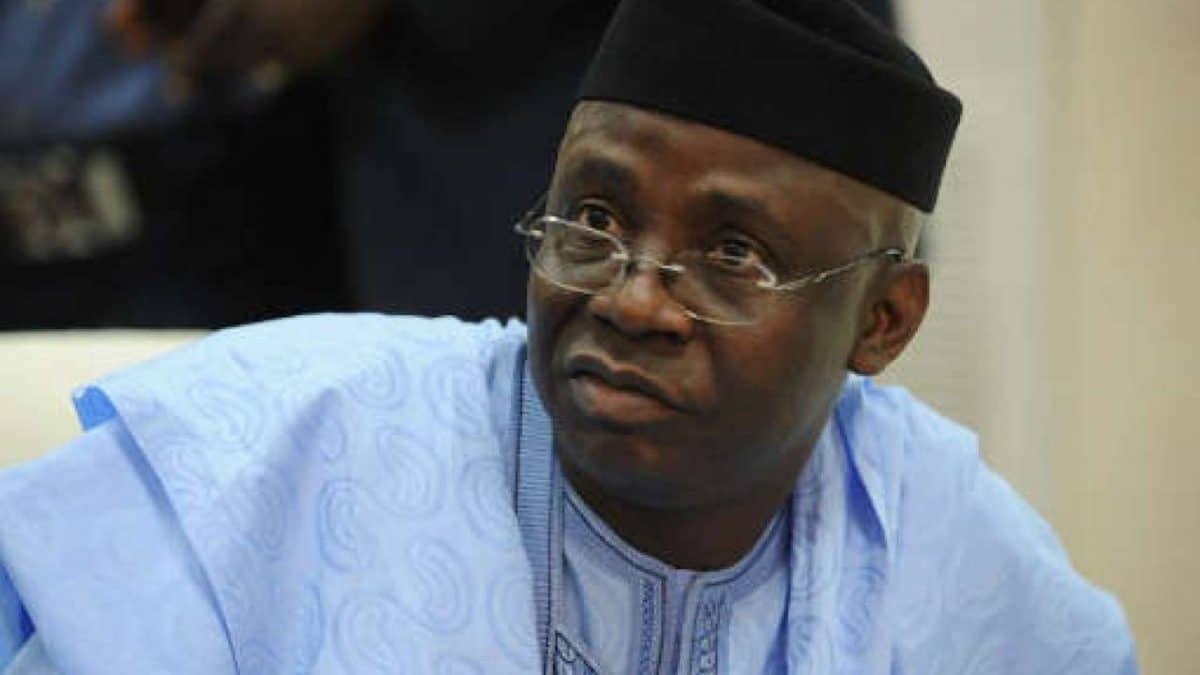 The Presiding Overseer of the Citadel Global Community Church (formerly known as Latter Rain Assembly), Pastor Tunde Bakare has revealed his mind about the forthcoming presidential election in Nigeria.
The fiery cleric in his state-of-the-nation address, on Sunday, described 'emi lokan' as a politics of entitlement, adding that it is bad for the country.
Though he didn't mention any specific name in his address, the 'emi lokan' slang is popularly associated with the All Progressives Congress (APC) presidential candidate, Bola Tinubu.
Speaking ahead of the February 25, 2023, presidential election in Nigeria, Pastor Bakare explained that the politics of 'emi lokan' does not focus on serving the people but rather is about gratifying a personal ambition.
He however cautioned that it would be wrong to sacrifice the destiny of an entire country for the ambition of a single politician.
The clergy added that such a mentality makes those in power tend toward dictatorship and makes them less accountable to the people who elected them.
He said: "This 'emi lo kan' politics that insists on one's turn, even if circumstances do not align, is bad. Politics of entitlement also manifests as perennial candidacy, not with the intent to serve, but to gratify long personal ambitions. It could also manifest as insistence on a given political office as a reward for what one considers a lifetime of sacrifice to the nation. Politicians with a sense of entitlement evade political debates and do not consider it imperative to communicate with the electorate."
"Entitlement politics will breed an imperial presidency that is distant from the people and has no sense of responsibility or accountability to the people. Such imperial governance will slide towards dictatorship and will be intolerant of dissent.
"Entitlement politicians set low performance benchmarks for themselves when they secure power and are content with projecting molehills as mountains of achievement. Good Politics, Good Governance, Fellow Nigerians, having completed our analysis of bad politics and the bad governance it outputs, let us now take a look at good politics and its output of good governance. Good politics is pragmatic politics in the interest of the people."
Good Leaders Attend Debates, Answer Questions
Also speaking during his address, Pastor Bakare said it is wrong of politicians to delegate others to answer questions they are asked directly.
He added that anyone that is interested in occupying a political office must be willing to communicate directly and engage with the voters.
"Politicians who practice good politics talk to the people they intend to govern; by communicating, they allay fears, restore hope, and assure the citizens. It is engaging and interactive. The practitioners of good politics are open to interrogation and they do not avoid debates or evade difficult questions. It is inclusive: good politics gives a sense of belonging to historically excluded or vulnerable groups, including women, young people, the elderly, and persons living with disabilities," he said.
The submission might be a veiled reaction to the action of the APC candidate, Tinubu who stirred reactions by delegating some questions asked him during his interactive session at Chatham House, London, in 2022.
Naija News recalls Tinubu delegated some of those on his entourage including Governor Nasir El-Rufai of Kaduna State, the Director of Strategic Communication of the APC Presidential Campaign Council, Dele Aleke, and a former Commissioner for Finance in Lagos State, Wale Edun to answer questions he was asked on how he intends to handle insecurity, oil theft, education, and economy if he emerges as the President of Nigeria in 2023.