Tinubu That Can Dance To Kizz Daniel's Buga, He Is Very Fit – Dambazau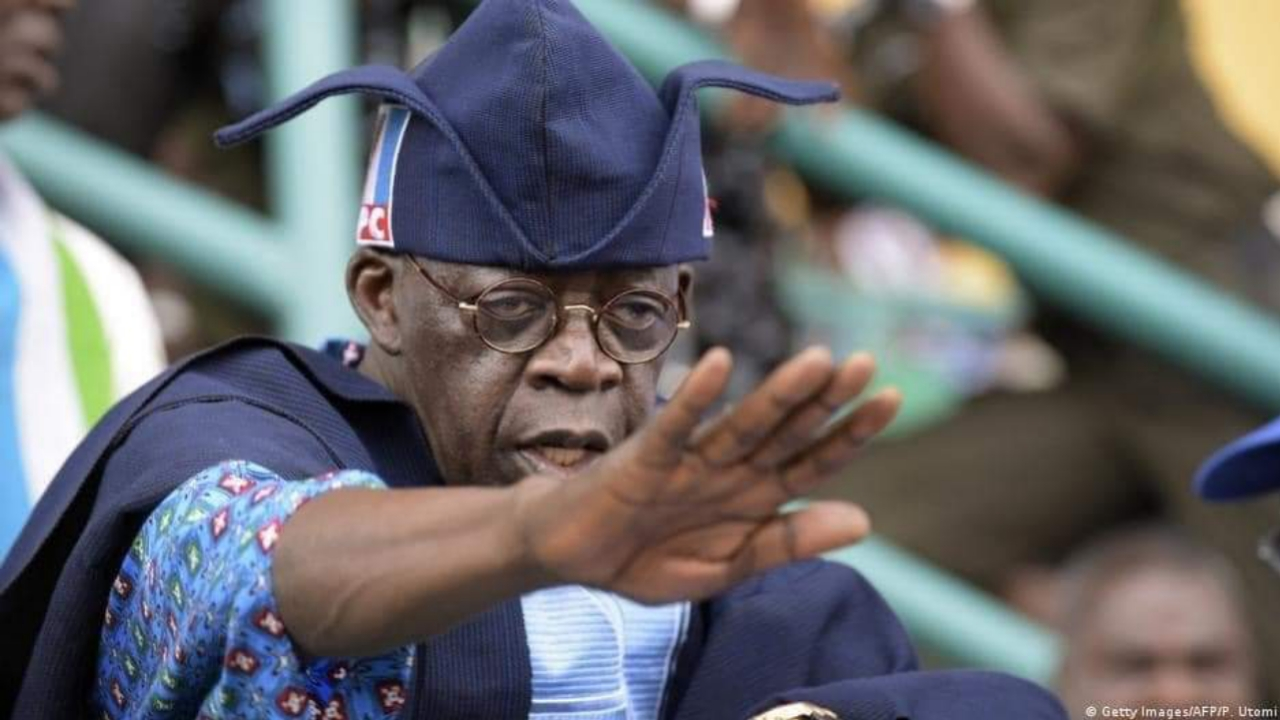 If the presidential candidate of the All Progressives Congress (APC), Asiwaju Bola Ahmed Tinubu, can dance to Kizz Daniel's song 'Buga', then he is physically fit and healthy to lead Nigeria, says a member of the House of Representatives, Shamsudeen Dambazau.
Dambazau made the submission in Abuja on Thursday while responding to journalists after a brief meeting at the House.
The politician who was asked to speak on controversies surrounding Tinubu's health status urged Nigerians to shun the nay-sayers and vote for the former Governor of Lagos state.
Dambazau is representing Takai/Sumaila Federal Constituency in Kano State at the House of Representatives, Naija News reports. He is also the son of a former Chief of Army Staff and ex-Minister of Interior, Lieutenant-General Abdulrahman Dambazau (retd.).
Defending the person of the APC presidential candidate before journalists today, Dambazau reiterated that there was nothing wrong with Tinubu.
Making reference to what the party's Vice Presidential candidate, Kashim Shettima said earlier, the lawmaker said: "If you remember last night, (Tinubu's running mate) Kashim Shettima even mentioned that he (Shettima) is diabetic and has hypertension but Bola Ahmed Tinubu has no ailment. He is very fit. Did you not see him dancing Buga? He is well. There is nothing wrong with him."
Naija News understands that several prominent Nigerians, including the Vice-President, Prof Yemi Osinbajo, Kogi State Governor, Yahaya Bello, have been seen singing and dancing to the song at different fora, especially political campaign rallies.
When asked to speak on the incumbent administration, Dambazau urged President Muhammadu Buhari to set performance targets for service chiefs and other heads of security agencies in the wake of the growing insecurity in the country.
According to him, setting the target will allow the replacement of those in charge of security if they fail to secure the country.
The lawmaker said, "Insecurity has been something that has been rearing its ugly head since around 2008. It is something that has been ongoing but I think we started to feel the bite around 2009 when (leader of the then Islamic sect, Boko Haram) Mohammed Yusuf was captured and handed over to the police and was executed extra-judicially at that time.
"So, we have made progress now because I recall that between 2014 and the end of 2015…for that period, I refused to go for any Eid prayer. I used to go for Friday prayers. I stayed at home or went to the barracks to pray. But now, since around 2016, I have not missed any Eid prayer. I have not missed a Jumaat prayer. So that speaks a lot."
The lawmaker recalled the several places attacked by terrorists in Abuja during the period, saying, "Now the insecurity has become something that is in isolated pockets, but it is still being addressed."
He added, "I think so far so good, this government has done very well. There is room for improvement. More can be done. I think people should be held accountable. There should be set targets, because if you do not have a performance target, then, there is no way to review to see how well you have been doing.
"The security agencies have a task to perform. And that task is to secure the lives and properties of Nigerians. If you are not doing what you are supposed to do, you should get changed. That is how it should go so that people would be on top of their game.
"There is no sentiment in play here, so the government is not playing. They have targets that have been given to the security agencies to ensure that Nigerians can exercise their right to vote and put in leaders that they believe would be able to usher this country into the next phase that we want to."