See Apostle Suleman's 23 Powerful Prophecies For 2023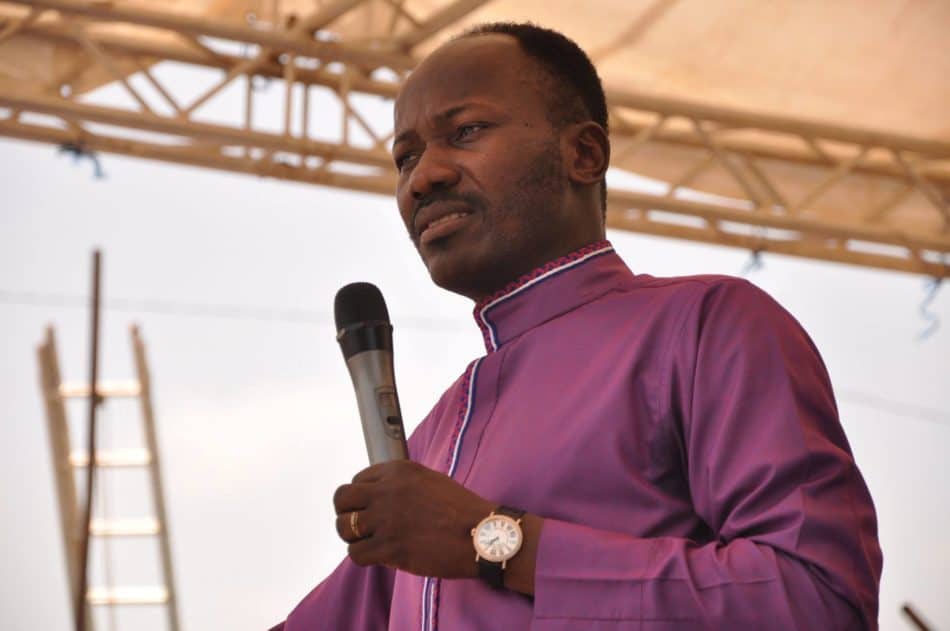 As Nigerians are still celebrating the emergence of the year 2023, many individuals have released prophecies and predictions of how the year would turn out.
The General Overseer of Omega Fire Ministries, Apostle Johnson Suleman has also released powerful prophecies for the year 2023.
In the 23 prophecies released on his Ministries social media handles, Apostle Suleman stated that the problems of 2022 would not see 2023.
Read Apostle Johnson Suleman's prophecies for 2023:
In 2023 you will reign amongst men
In 2023 there shall be showers of blessings
In 2023 abundance of all good things shall overwhelm you
The pains of 2022, the troubles of 2022 will not see 2023
In 2023 your enemies shall fight themselves
In 2023 God will give you what money cannot buy
In 2023 you will not go hungry
In 2023 intimacy with the Holy Spirit shall be your portion
In 2023 God will use you to populate his kingdom
In 2023 you will not stand before mean men
In 2023 your family and friends will be proud of you
In 2023 your enemies secret against you shall be exposed to you
In 2023 no man will be able to hurt you
In 2023 you will not weep for sorrow
In 2023 you shall move from celebration to celebration
In 2023 all your great dreams shall be interpreted by helpers this year
In 2023 I am that I am will be with you
In 2023 his almightiness will cover your emptiness
In 2023 evil prophecy about you will fail woefully
In 2023 Angels shall surround you from January to December
In 2023 you will not miss divine direction
In 2023 God will help you to pursue purity
In 2023 your generation shall call you blessed