Kuje Prisonbreak, ASUU Strike, Kaduna Train Attack, Other Major Happenings In 2022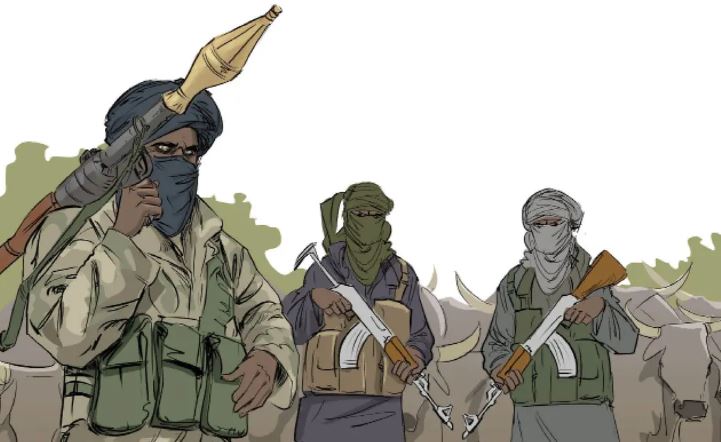 One would be right to say that Nigerians had a roller coaster experience in 2022, the year which is about to end in a couple of hours.
From January to December, Nigeria was shaped by a series of events not limited to exciting, controversial, courageous, political and saddening occurrences in most cases.
While some of the events have forced the government, agencies, institutions and citizens to adopt conventional and unconventional approaches to containing them, some have drastically affected the livelihood of the citizens.
Therefore, Naija News sees it necessary to reflect on these events as we anticipate a new dawn in the year 2023.
Aircraft Crash
In January 2022, the Nigeria Police Force recorded a tragic incident at the Bauchi airport where its helicopter – Bell 429, which left Abuja for Bauchi, crashed with six persons on board.
Reports made available to newsmen by the Accident Investigation Bureau (AIB) said no death was recorded in the incident but that the passengers sustained injuries.
However, the police force countered AIB's report, saying the incident was a "controlled safe landing" and nobody sustained injury.
Three months later, a Nigerian Air Force (NAF) trainer aircraft crashed in Kaduna state, killing two officers — Abubakar Alkali and Elijah Karatu.
ASUU Strike: FG Vs Varsity Lecturers
Students in public universities across the country were forced to return home in February 2022 after the Academic Staff Union of Universities (ASUU) declared a one-month warning strike to protest the non-implementation of its demands by the federal government.
Following the end of an ultimatum given to the government, the varsity staff union, on March 14, announced the extension of the industrial action by eight weeks and later by another four months.
Naija News understands that several stakeholder meetings were held to resolve the strike action, but the industrial action lingered until October 14, when it was called off.
Nigeria was thrown into pandemonium on March 28 when dreaded gunmen ambushed an Abuja-Kaduna onboard train along the Kateri-Rijana area of Kaduna, a few minutes away from its final stop.
Scores of people were killed while others were abducted during the train attack, Naija News recalls.
Weeks in and weeks out, the passengers were released in batches after ransom payments and frantic efforts of the security men across agencies.
It could be recalled that the last batch of the train victims was released in October, while the Abuja-Kaduna train service resumed operations in December after a series of assessments by the government.
Unknown Gunmen Attacks On Religious Worship Centre
Nigeria recorded a series of unknown gunmen attacks across states in 2022. This is not limited to attacks on religious worship centres.
A gory sight of casualties was recorded in Ondo State in June after some gunmen attacked the St. Francis Catholic Church in Owo Local Government Area of the state.
Over 40 persons were reportedly killed in the Ondo Catholic Church attack. Meanwhile, in Ruwan Jema town in Bukkuyun Local Government Area of Zamfara state, 15 worshippers were reportedly killed when gunmen attacked a mosque in the area in September 2022.
These were a few among a series of community attacks that resulted in bloodshed.
Politicians Caught In EFCC Net, Other Criminal Events
In May, the Economic and Financial Crimes Commission (EFCC) arrested the then Accountant-General of the Federation, Ahmed Idris, over alleged misappropriation of funds.
The top government official was later suspended and subsequently arraigned on a 14-count charge alongside Godfrey Olusegun Akindele, Mohammed Kudu Usman, and a firm — Gezawa Commodity Market and Exchange Limited.
Naija News reports that Idris and his co-defendants are standing trial over alleged N109 billion fraud.
In June, former Deputy Senate President, Ike Ekweremadu and his wife, Beatrice, were arrested and charged to court for allegedly bringing a child to the United Kingdom (UK) for organ harvesting.
Ekweremadu's daughter, Sonia is said to be suffering from kidney disease and needs a transplant. The police had alleged that David Ukpo, the reported victim, is a 15-year-old but the court ruled that he is 21. Ekweremadu's wife was granted bail on July 22, while the senator has been denied bail because he is a flight risk.
Kuje Prisonbreak
In what was described as a slap on the country's security architecture, terrorists stormed Kuje correctional facility in the federal capital territory (FCT) in Jul and escaped with inmates.
Over 500 inmates, including arrested Boko Haram terrorist members, were whisked away during the prison attack.
Naija News understands that an operative of the Nigeria Security and Civil Defence Corps (NSCDC) and four inmates were killed, while the Islamic State in West Africa Province (ISWAP) claimed responsibility for the attack.
Politics: APC'S Muslim-Muslim Ticket
In July 2022, ahead of the 2023 general elections, former Governor of Lagos State and presidential candidate of the All Progressives Congress (APC), Bola Tinubu, declared Senator Kashim Shettima as his running mate for the forthcoming presidential election.
Naija News reports that Tinubu is a Muslim from the southwest, and Shettima, a former Governor in Borno State is also a core Muslim from the country's northeastern part.
Tinubu, however, had defended his choice of running mate, saying what mattered most was "competence in governance", but the Muslim-Muslim ticket elicited varied reactions, while the Christian Association of Nigeria (CAN) described it as an injustice to the Christian community.
Floods
Naija News reported hundreds of people were sacked from their homes this year due to severe flooding disasters.
Despite early warnings of heavy rainfall by relevant agencies, Nigeria appeared unprepared for the flooding that accompanied the torrential rainfall witnessed across the country.
Reports revealed that as of October 24, over 3.2 million people were affected, with more than 600 deaths recorded, over 500,000 farmlands partly damaged or destroyed, more than 1.4 million people displaced, and transportation infrastructure worth N80 billion affected by the ravaging flooding.
Terror Alerts
Nigeria, Abuja particularly, was thrown into panic when the United States and the United Kingdom announced that terrorists were planning to attack the Federal Capital Territory (FCT).
According to the terror alerts, the assailants are targeting government buildings, places of worship, schools, and markets.
In lieu of this, the United States authorized the evacuation of "non-emergency" employees and their family members in Nigeria, while the Canadian government also warned its citizens to avoid the nation's capital city and other parts of Nigeria.
However, the federal government criticised the countries for issuing terror alerts without informing local authorities.
Redesigned Naira Notes
In late November, the Central Bank of Nigeria (CBN), with the consent of President Muhammadu Buhari, unveiled the redesigned naira notes including N1000, N500, and N200.
Naija News recalls that the CBN Governor, Godwin Emefiele, announced in October the plan to redesign the naira to control the money supply and aid security agencies in tackling illicit financial flows.
However, the unveiling of the redesigned notes elicited a barrage of reactions on and off social media, with some Nigerians expressing displeasure over the outcome.
The apex bank, however, in its defence, said it had limited time, hence, the simplicity.