Cristiano Ronaldo Signs A Record-Breaking Contract With Al-nassr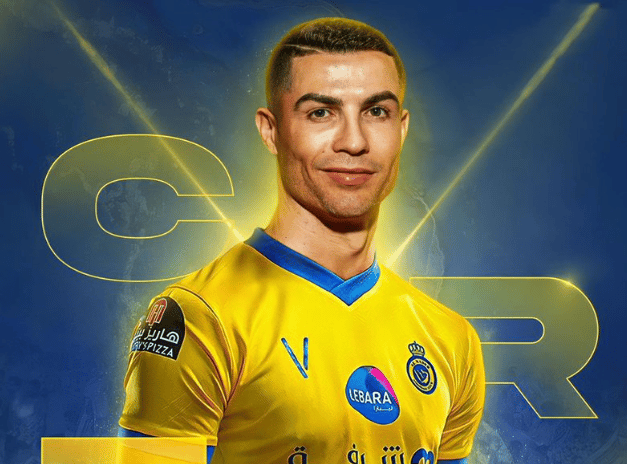 Following his turbulent departure from Manchester United in November, Cristiano Ronaldo has signed for Saudi Arabia's Al-Nassr on a staggering £175 million-per-year contract.
Cristiano Ronaldo, 37, was a free agent after leaving United following his controversial and damaging interview with Piers Morgan.
Ronaldo's contract with Al-Nassr is believed to be for seven years according to a report by Dailymail. The Portuguese superstar will play before accepting an ambassadorial position, and his compensation will rise over time.
The player is said to have put pen to paper on Friday afternoon.
His decision to settle in Saudi Arabia practically puts an end to his elite career. Before now, it is believed that Ronaldo had hoped to join a Champions League team.
According to reports, he will assist Saudi Arabia's joint bid with Egypt and Greece to host the 2030 World Cup as part of his duties as an ambassador.
He joins Lionel Messi, his archrival, in accepting a promotional job with the Gulf State, which has come under fire for its record on human rights issues as well as its persecution of LGBTQ+ and women's rights advocates.
Note that Ronaldo initially denied rumors that he was about to join the Saudi team.
One of the most successful clubs in Saudi Arabia is Al-Nassr, which has won the country's top division nine times, with their most recent victory coming in 2019.
Ronaldo acknowledged that the rumors about a €350 million (£310 million) offer for two seasons from an unnamed Saudi Arabian club in the summer were accurate. He said he declined the offer then.
After shocking United executives by telling the team he wanted out during the summer transfer window, Ronaldo has previously been connected with clubs like Chelsea, Atletico Madrid, and Napoli.
Ronaldo made an amicable exit from United in November after his explosive interview with Morgan. He had previously made a triumphant return to Old Trafford in September 2021.
Reports claimed that United did not provide any compensation for the final seven months of his £500,000-per-week contract at Old Trafford, even though his exit following a mixed second stint at the club was mutually agreed upon.